Nordic Energy Research Forum 2020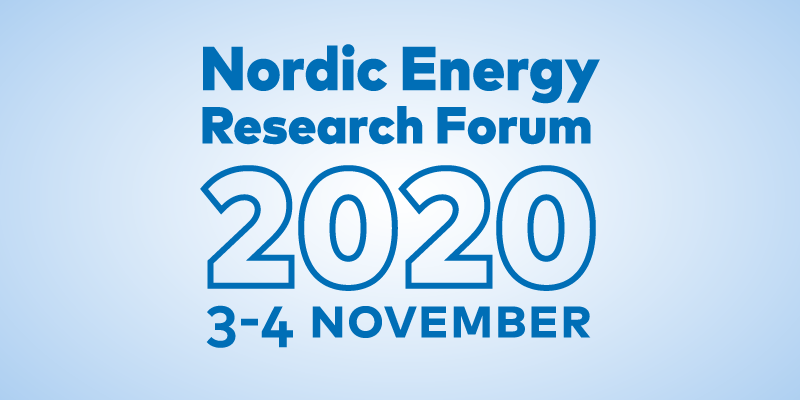 The Nordic Energy Research Forum is an annual event that showcases state-of-the-art energy research collaboration in the Nordic countries.
The purpose of the Nordic Energy Research Forum 2020 is to address challenges and opportunities – within energy and energy research cooperation – for the Nordic countries to become the world's most sustainable and integrated region (Nordic Council of Ministers' Vision for 2030). Which choices made today will create added value for the Nordic region as it works towards this goal?
From 2021 a new vision for Nordic cooperation will come into effect. Nordic Energy Research Forum 2020 focuses on the three strategic priorities of the new Nordic vision: a green Nordic region, a competitive Nordic region and a sustainable Nordic region. In addition, we will launch our new concept; The Nordic Energy Challenge and we will award the winners of this year's inaugural competition.
We are aware of the uncertain situation regarding event and travel restrictions and will continue to monitor developments to determine at a later time whether this year's Nordic Energy Research Forum will be an online-only event.
We are looking forward to this year's Forum and hope you will reserve the date in your calendar!