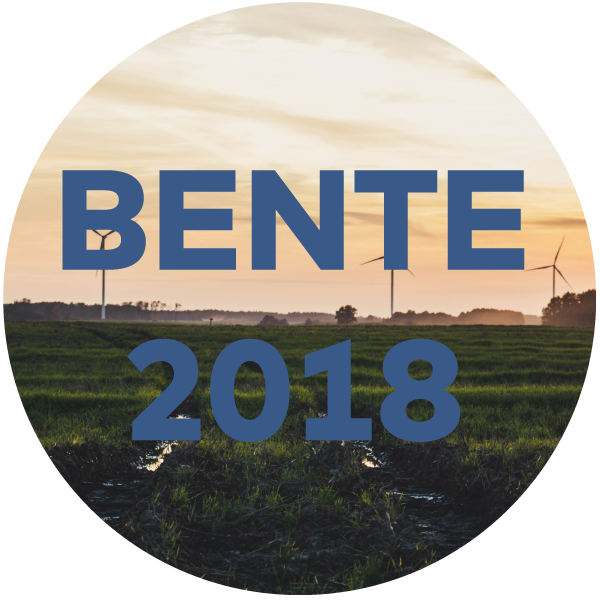 Dig into the details of Baltic Energy Technology Scenarios 2018
The report is supplemented with a large dataset of input and model output data from each sector at national level. The input datasets have been compiled and checked in collaboration…
The report is supplemented with a large dataset of input and model output data from each sector at national level. The input datasets have been compiled and checked in collaboration with Baltic project partners. The input and output data can be used under Creative Commons Attribution 4.0 International (CC BY 4.0). The dataset are split to two categories: general, and specific data for power and district heating.
Download the report:
Download the report. The report is presented in detail here.
Download input and output data:
General input data of demographics; sectoral input data for transport, buildings, industry, and agriculture; potential of biomass and fossil fuels; Effort Sharing sector targets; and CO2 prices.
Electricity and district heat demand, load profiles, and production capacity; electricity transmission capacity; and assumptions for hydro, wind, and solar.
Overall scenario results including total primary energy supply, sectoral final energy consumption, and emissions
More detailed results for power and district heating including capacities, fuel inputs, production, and emissions.
Things to improve in further studies
Transport statistical data and projections, including car stock, demand within country borders (passenger-km, tonne-km) and vehicle efficiency. There were quite large variations between the Baltic countries in calculated efficiencies (MJ/passenger-km, MJ/tonne-km) at 2015. The calibrated efficiency influences the statistics, but also the future emissions, because part of the existing cars will be used for a decade or two. Assumed growth rates and future vehicle efficiencies have direct effects on future energy demand and emissions.

Detailed view of current electricity consumption sector by sector, and reasons for increase and/or decrease. The Baltic countries' own projection were either in line (Estonia), higher (Lithuania), or lower (Latvia) than projection of electricity consumption in this study. The differences should be studied in detail starting from the statistics and continuing to assumptions and projections.

Heat pump potential and socio-economic costs. Potential of high temperature heat sources for large heat pumps, cost-efficiency of large sea water heat pumps, potential for heat pumps in the end-use sectors. The study shows that heat pumps are very promising option in buildings and in district heat production in a future energy system with high share of variable electricity generation. Large scale district heat pumps are already used in commercial operation in the Nordic countries when there is a suitable high temperature heat source available or need for both district heating and cooling. Future studies could map the available and economical potential of heat pumps in buildings and high temperature waste heat sources in the Baltic countries. After this, the cost-efficiency of large sea water heat pumps could be explored further.

Statistics of energy and GHG emissions in industry, and potential for emission reductions and fuel switch, especially in the ESS industry. Many emission categories in ESS are reported individually in the national inventory reports, but in energy production and industry, these are mixed with EU ETS emissions. Our estimates are based on publicly available information, but these should be further defined with national statistics centres. Industry emission reduction potential could be studied also in cooperation with the largest companies, for an example in cooperation with Energy Saving Companies (ESCOs). Also changes in the industry structure, e.g. new industry installations, should be updated.

Wind and solar PV potential classified by FLH, region, and distance to grid. Wind and solar integration could be studied with additional details if there would be better estimates of their potentials classified at least by FLH but preferably also by region, and distance to grid.

Buildings database, including classification by age, specific consumption, and fuel for heating. Building sector estimates could be improved if buildings could be a) classified to more specific groups than single-dwelling buildings, multi-dwelling buildings, and service buildings, b) each group's age distribution, heating fuels, and energy consumption could be estimated.

Improved modelling of the oil shale refining. The energy flows of oil shale refining technology was modelled in detail, but less detailed modelled of the actual costs, possible subsidies, and market prices for the products prevented the optimization of the amount of oil shale refining. In these projections, the oil shale refining volumes followed exogenous assumptions which could be improved in the following studies.

Modelling larger regions. Baltic countries energy systems are affected by the development of the neighbouring countries especially in the electricity sector. In the current scenarios the Nordic countries are modelled simultaneously with Baltic countries, but the assumptions are static for Nordic countries where there have been calculated several sensitivity analysis for the Baltic countries. Varying the assumptions and adopted policies of Nordic and Baltic countries in the scenarios would bring additional insight to the results of both these regions.