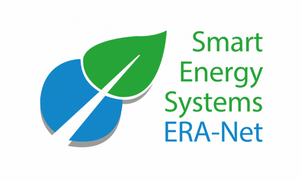 ERA-Net Smart Energy Systems & EnerDigit
Nordic Energy Research is one of the funding partners of the ERA-Net JPP SES EnerDigit and the ERA-Net Smart Energy Systems. The ERA-Net is a funding instrument under Horizon 2020…
Nordic Energy Research is one of the funding partners of the ERA-Net JPP SES EnerDigit and the ERA-Net Smart Energy Systems. The ERA-Net is a funding instrument under Horizon 2020, designed to support transnational cooperation and coordination of activities in national and regional funding programmes in Europe, and to increase funding dedicated to challenge-driven research and innovation to achieve a European Research Area (ERA).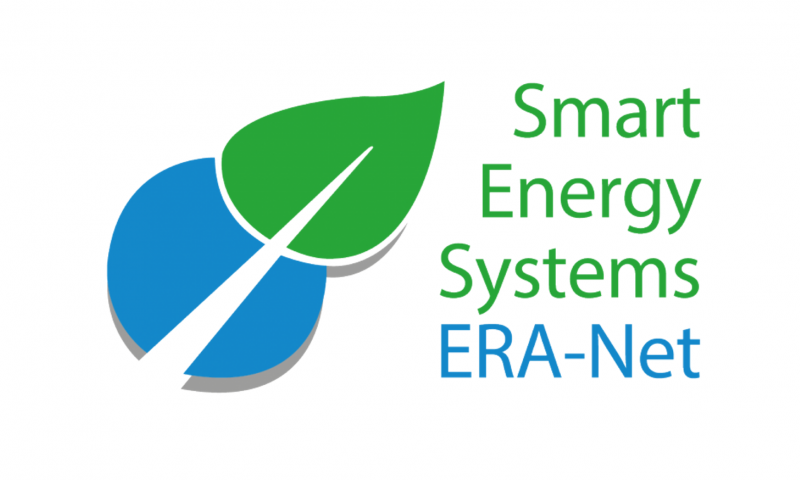 Nordic Energy Research has long experience from working with ERA-Net SES and funds research on energy storage and digitalisation. This funding provides an opportunity for Nordic and Baltic partners to become involved in project applications, to address common challenges and opportunities within the Nordic region. Being part of ERA-Net SES allows contributions and participation in an international community of knowledge, both across Europe and globally.
ERA-Net members comprise a total of 32 research funders from 29 different countries and regions. The latest Joint Call 2020 for funding involves 18 countries and regions, including the European Commission. The total budget of the call is EUR 25 million, including co-financing by the European Commission. Budgets for successful projects are typically about 1.5 to four million euros. A typical project has partners from three to five different countries or regions.
More information about the ERA-Net SES initiative is available here.
ERA-Net SES Joint Call 2020 (MICall2020) on digital transformation for green energy transition
The ERA-Net SES Joint Call 2020 (MICall2020) was launched in December 2020 in collaboration with the Mission Innovation, a global initiative working to accelerate clean energy innovation. The call marks the start of JPP SES Focus initiative on digitalisation of the energy system (EnerDigit). The goal of the initiative is to support transnational research and innovation to unleash the potential of the digital transformation for a sustainable energy society.
In addition, the call will accelerate the development of transnational innovation ecosystems by initiating a "validation network with living labs and testbeds" and "associated partner network with digital platform providers". These settings allow innovative companies/developers to test and validate their technological or service solutions in real-life settings.
Nordic Energy Research participates as funding partner in the Joint Call 2020 (MICall20) to support Nordic and Baltic project partners. The Nordic Council of Minister's vision is to make the Nordic-Baltic region the most integrated region in the world by 2030, and digitalisation is important in fulfilling this goal. The Nordic and Baltic countries are among the most digitalised in the world, and increased cooperation on this area has potential to contribute to a green, competitive, and socially sustainable region. Within MICall20, Nordic Energy Research expects to fund projects that strengthen Nordic and Baltic cooperation when facing the digital transformation of energy systems in the Nordic-Baltic region. Projects are expected to contribute to increased Nordic integration and green growth in the Nordic-Baltic region, as well as promoting Nordic-Baltic leadership in a sustainable, innovative, and socially inclusive digital transformation.
MICall20 Projects are selected for funding in November 2021 and will start by or before 15 June 2022.
More information about Nordic Energy Research's participation in the Joint Call 2020 is available here.
Joint Call 2019 (MICall19) on energy storage solutions
The Joint Call 2019 ("MICall19") was launched by ERA-Net SES together with Mission Innovation in autumn 2019. Developing energy storage solutions is one of the key issues in the transition to a renewable energy system, which demands that energy from sun, wind and other renewable energy sources can be stored efficiently. The Joint Call 2019 addressed this demand and the need for a flexible and intelligent energy system, focusing on regional and local energy systems and networks required to respond to new technologies, the boosting digitalisation and associated business models. The call supported RDD projects that could contribute to development of sustainable and integrated storage solutions within areas such as thermal storage and electrical storage, and encouraged collaboration between different partners, for example SMEs and local communities.
More information about Nordic Energy Research's participation in the Joint Call 2019 is available here.
Projects selected for funding
Nordic Energy Research funds Nordic partners in three projects under the Joint Call 2019.
High Energy Density Lithium Batteries for Stationary Applications (HED-LiS)
Development of tools enabling the deployment and management of a multi-energy Renewable Energy Community with hybrid storage (H2 Coop Storage)
Different Energy Vector Integration for Storage of Energy (DEVISE)
High Energy Density Lithium Batteries for Stationary Applications (HED-LiS)
The HED-LiS project is a collaboration between Nordic battery companies and a Turkish university, together focusing on the battery industry. The industry is growing due to an increased demand for Li-ion batteries to be used for example in electric vehicles and in solutions for storing renewable energy. However, the Li-ion battery has constraints due to a global limitation of metal resources needed in manufacturing, as well as its weight. The HED-LiS project therefore instead investigates the opportunities of the Li-S battery, for which production is both cheaper and does not require the use of scarce metals. The Li-S battery has great potential for energy storage solutions and the target of the HED-LiS project is to improve its cyclability and lifetime performance.
Participants:
Morrow Batteries (Norway)
Pulsedeon Oy (Finland)
Sakarya University (Turkey)
Development of tools enabling the deployment and management of a multi-energy Renewable Energy Community with hybrid storage (H2 CoopStorage)
The H2 CoopStorage consortia consists of academic and industrial partners from Belgium, Iceland, and Norway. The project aims to develop both methodological and software tools to implement a solution of electricity, heat, and hydrogen within a Citizen Energy Community, integrating so called hybrid storage to respond to daily and seasonal energy needs. Methodological tools will be developed to evaluate the environmental, economic, security and societal aspects of the project, while the software tools will be used for setting up and managing the energy community. The main goal of the project is to improve local balancing, reduce renewable intermittence and intensity the production of renewable energy.
Project partners:
Norwegian University of Science and Technology (Norway)
Sustainability Institute and Forum, Reykjavik University (Iceland)
CLEF scrl (Belgium)
Université Libre de Bruxelles (Belgium)
Fabricom (Belgium)
Cenaero (Belgium)
Zuidtrant CVBA (Belgium)
GreenWatch (Belgium)
H2 CoopStorage website
Different Energy Vector Integration for Storage of Energy (DEVISE)
The DEVISE consortia consist of partners from Norway, Sweden, Italy, and India. The project addresses the challenge of energy from renewable sources being primarily converted into electrical energy, which prevents the efficient use of diverse energy sources. The project aims to develop an optimised storage system that enables efficient and rational end use of various forms of energy, to meet the variable energy demand under both hot and cold climate conditions. The system will be able to adapt to different demand and supply solutions for electricity, heating, cooking, and transport applications.
Project partners:
UiT The Arctic University of Norway (Norway)
Umeå University (Sweden)
Indian Institute of Technology Roorkee (India)
Indian Institute of Technology Delhi (India)
Dayalbagh Educational Institute (India)