Newsletters from Nordic Energy Reserch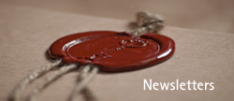 Read our current and earlier newsletters by following the links
Each year Nordic Energy Research publishes a number of Newsletters, and you are more than welcome to read and distribute them. If you would like to get our newsletter simply enter you e-mail in the filed below on this page and send it. Easy and simple! Read all news letters
Nordic e-Collection for publications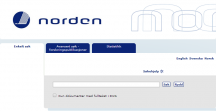 More than 3000 publications online
If you want a Nordic perspective on green growth, welfare, health or the climate, the Nordic Council of Ministers' new publications portal is a good place to start. Search for publications in the database!
Publications

The overall objective of the Extension stage of... Read more.

According to the International Energy Agency's and Nordic... Read more.

Nordic Energy Technology Perspectives 2013 will show how the... Read more.
View more Publications...