Newsletters from Nordic Energy Research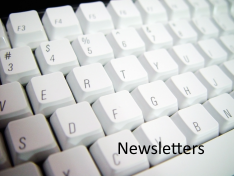 Read our current and earlier newsletters by following the links
Each year Nordic Energy Research publishes a number of Newsletters, and you are more than welcome to read and distribute them. If you would like to get our newsletter simply enter you e-mail in the filed below on this page and send it. Easy and simple! Read all news letters
NordPub – database for publications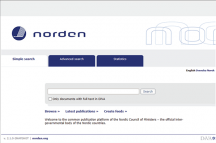 More than 3000 publications online
If you want a Nordic perspective on green growth, welfare, health or the climate, the Nordic Council of Ministers' new publications portal is a good place to start. Search for publications in the database!
Publications

This report analyses what market solutions may... Read more.
Our strategy for 2015-2018 is based on a series of stakeholder workshops... Read more.

As individual countries, the five Nordic countries are too small to have a... Read more.
View more Publications...