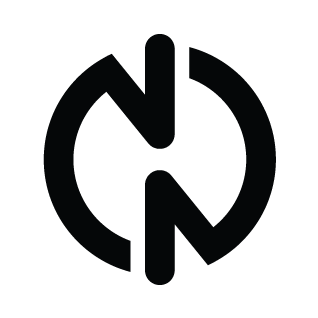 Making Sweden carbon negative from 2045
Sweden set the goal of becoming carbon neutral by 2045, and carbon negative after that. But how will Sweden achieve this? Nordic cooperation, CCS, Bio-CCS, are key
CO2 capture and storage (CCS) is essential for reaching Europe's climate targets
Cooperation between Sweden and Norway on the development of a common CCS infrastructure decreases the costs and increases the effectiveness of this climate measure.
CO2 capture and storage offers great opportunities for industry and new jobs.
Carbon Capture and Storage at waste incineration plants has large a large potential for negative emissions (Bio-CCS)
These were some of the points was that were highlighted at Bellona's seminar on carbon capture and storage in Oslo Thursday 7 December. A number of key stakeholders were gathered to bring forward the positive opportunities in what they all described as an absolutely crucial climate measure.
Must cooperate and share costs
"We cannot ignore CCS if we are to cope with the climate crisis. It's a major investment, but more countries can share the bill," said member of parliament for Nya Moderaterna and co-author of the Swedish climate framework, Johan Hultberg.
"For a start, Norway and Sweden should cooperate. We can share costs and infrastructure" said Hultberg, as a reminder that Sweden has set the world's toughest climate target: the country will become climate neutral by 2045. After that, the country aims to become carbon-negative, thus capturing more CO2 than they release into the atmosphere. "The important step now is to scale up quickly so that we get functional cleaning and storage facilities for CO2.
Of the scenarios employed by the UN Intergovernmental Panel on Climate Change (IPCC) that would lead to a rise of the global temperature by no more than two degrees, the majority include carbon negative solutions. And of several technologies enabling negative CO2 emissions, the permanent storage of captured CO2 of biological origin (Bio-CCS) is regarded as the most efficient and effective.
Important solution for waste
"CO2 capture is essential both for Norway to fulfill its obligations under the Paris agreement, and for Oslo to achieve its environmental goals," said Eirik Folkvord Tandberg. He is the managing director of Fortum Oslo heating, which owns and operates the waste incineration and energy recovery plant at Klemetsrud. This plant alone accounts for about 25% of the total CO2 emissions in Oslo.
"Now politicians have to go ahead so that we can build full-scale CO2 capture facilities as quickly as possible," said Tandberg. Three full-scale facilities in Norway are planned, but not yet granted.
A successful CCS project in Oslo can contribute to the export of knowledge and technology to the approximately 450 waste incineration plants in Europe, with a corresponding reduction of CO2 from waste management.
A large portion of the waste incinerated at the Klemetsrud plant consists of biological materials, approximately 60%. This means that filtering co2 from this facility would withdraw co2 indirectly from the atmosphere. No new biological material would be required achieve large quantities of negative emissions.
Projects such as the Negative CO2 flagship project is an example of how Nordic cooperation on the development of a joint infrastructure of CCS and Bio-CCS  is possible.
Link to original article: here.