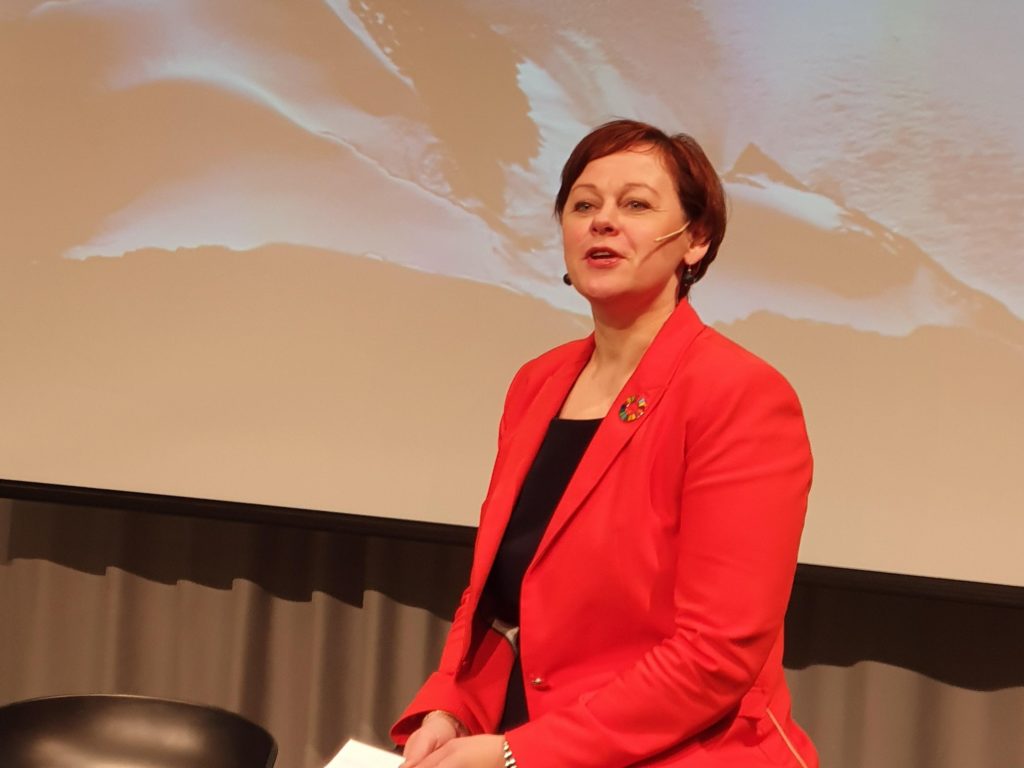 Nordic Energy Research at Nordic Energy Day – COP 25, Madrid
As in previous years, Nordic Energy Research participated in the Nordic Council of Minister's "Energy day" at COP25.  This year the focus was on the Green transition and carbon neutrality…
As in previous years, Nordic Energy Research participated in the Nordic Council of Minister's "Energy day" at COP25.  This year the focus was on the Green transition and carbon neutrality. With the concept "The Nordic Backdoor to COP25" Nordic citizens were invited by the Nordic cooperation to Norrsken House in Stockholm to watch and participate in a wide range of climate events in relation to the UN climate negotiations – the COP25. This meant that Nordic Energy Research's events were joint events between Madrid and Stockholm. Watch recordings of the live presentations and download the presentations below:
World Energy Outlook at COP25
This first event looked into how the energy sector will have to deliver the major part of emissions reductions in the coming years. The  publication World Energy Outlook (WEO) presents scenarios of how this important sector could deliver on the Paris agreement. WEO 2019 also includes a special outlook on Africa that was discussed in this session.
Welcome by Svend Søyland, Senior Adviser Nordic Energy Research
Presentation of WEO by David Turk, Head of the Strategic Initiatives Office, International Energy Agency
Panel discussion lead by Peter Janoska, International Energy Agency
Tracking Clean Energy Progress – Globally and in the Nordics
This event was a Joint event between Madrid and Stockholm, with a presentation of two reports tracking Global and Nordic progress towards a carbon neutral society by highlighting trends and examining scenarios. The reports illustrate the latest progress in technology development and penetration for key technologies and sectors, as well as market creation. 
Opening the event: Paula Lehtomäki, Nordic Council of Ministers (NCM) Secretary General​​​
Presentation by Peter Janoska, International Energy Agency (IEA)
Presentation by Bo Diczfalusy, Senior Advisor, Nordic Energy Research
Panelists
Tore Storehaug, member of the Norwegian parliament, Committee of Energy and Environment
Sofie Nordvik, Youth Delegate to the UNFCCC, Norway
Moderators
Mary Gestrin, Communications Director at Nordic Council of Ministers
Svend Søyland, Nordic Energy Research (NER)