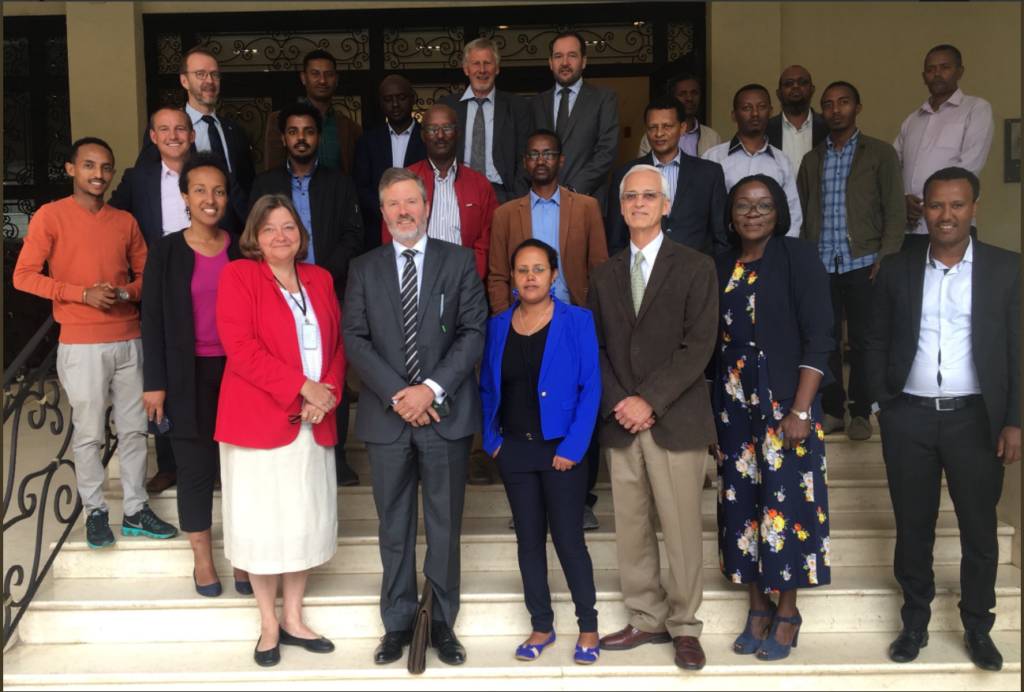 Nordic Energy Solutions in Ethiopia
Nordic Energy Research and the International Centre for Hydropower (ICH) organized the seminar African Power Market Concept – Operation and Opportunities, in Addis Ababa, April 11-13, 2018. The seminar was part…
Nordic Energy Research and the International Centre for Hydropower (ICH) organized the seminar African Power Market Concept – Operation and Opportunities, in Addis Ababa, April 11-13, 2018. The seminar was part of the Nordic Prime Minister's Initiative seeking to bring Nordic Solutions to Global Challenges.  This is the first seminar under the Prime Minister's Initiative to be organised in Ethiopia.
The seminar brought representatives from government and energy sectors in the Nordics and Ethiopia together to exchange knowledge with on another, and work on solutions to Ethiopia's energy challenges.
The Norwegian Ambassador to Ethiopia Andreas Gaarder gave the opening remark on behalf of the Nordic Embassies in Ethiopia and acknowledged the efforts made by all of the Nordic Embassies in giving the Nordic countries a common profile in certain areas where they have common backgrounds and interests in the country. He also stated that, Nordic countries have been Ethiopia's partners in the energy sector by supporting several bilateral and global programmes that fund various energy projects.
In his address, Nordic Energy Research's Svend Søyland stated that the Sustainable Development Goal being addressed via this seminar is energy for all, with a particular focus on increasing renewable energy, facilitating international collaboration, and promoting investment. He also added that Nordic countries have about 100 years of cross-border energy cooperation, mixed portfolio of renewable energy companies and technologies, robust regulatory frameworks, transparent energy markets, and strong development and consultancy teams available that prioritized countries such as Ethiopia can benefit from.
Nordic Energy Research has the mandate to oversee the energy component of the Nordic Prime Ministers' initiative. In phase one of the programme, we have planned to identify needs and priorities in the countries where they operate, host workshops to discuss energy systems, and enhance Nordic cooperation. Søyland stated that the Danish wind project is a great departure for Nordic collaboration and can be supplemented by Norway's hydropower and Iceland's geothermal expertise.
The Nordic Solutions to Global Challenges initiative was launched in 2017 by the five Nordic Prime Ministers, with the aim of driving progress toward the UN Sustainable Development Goals 2030 Agenda. The plan is to present Nordic knowledge of green transition, gender equality at work and sustainable food production, and welfare solutions. This three days seminar focused on bringing the energy component of the initiative.