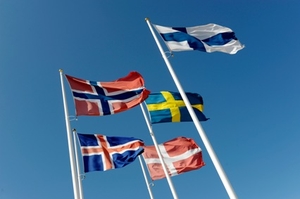 Nordic EV Summit 7.- 8. February 2017
"Electric mobility can reduce energy consumption, improve air quality and cities and become a vehicle for new green jobs. Nordic countries should aim for pole position"
Nordic Energy Research is happy to announce a new initiative to promote low-carbon transportation. Together with Teknisk Ukeblad, Electric Mobility Norway, NCE Smart Energy Markets and Nordic EV-association we will organise what is likely to become the most important meeting place for Electric Mobility in Europe.
The programme include representatives from Tesla, Volkswagen and BMW. We also have EV-advocates from New Zealand, Canada and US in addition to key industry players in Europe. The plenary session will allow Nordic Transport Ministers to compare notes and policy frameworks.
Read the evolving programme here.
Still a few seats left register here.