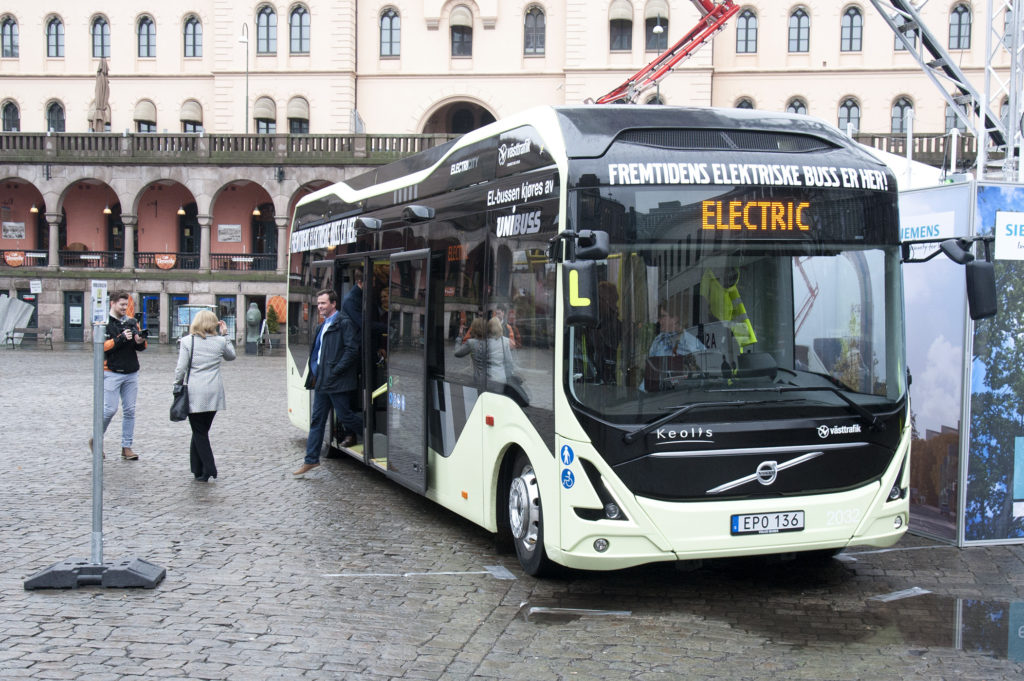 Nordic status for zero emission buses – Conference 28-29 of August, Oslo
In collaboration with Zero, the Norwegian Association for Public Transportation and Ruter, we invite to a two day conference on zero emission buses, including excursions with electric buses and trips…
In collaboration with Zero, the Norwegian Association for Public Transportation and Ruter, we invite to a two day conference on zero emission buses, including excursions with electric buses and trips to associated infrastructure.
Over the next few months over 170 electric buses will be on the roads in Norwegian cities. Several cities across the Nordics are also getting ready for large scale implementation of electric buses.
The goal of the conference is to share experiences on implementing zero emission buses for public transportation, including planning for zero emission tenders and sharing operational know-how.

Program:
August 28th, 10:00 – 19:00
Nordic status for zero emission buses
Status for associated technology and infrastructure
Experiences from Nordic public transport actors, bus operators and bus- and charging suppliers
Fields trips with electric buses to charging infrastructure, Ruter's bus terminal
Conference dinner
August 29th, 08:00 – 13:00
Tender- and planning processes with experiences thus far
Information on policy frameworks and incentives
The road ahead for practical large scale implemetantion of electric buses
Electric buses in field operations, possibilites for further field excursions
The conference is organized in collaboration by:
• ZERO – an environmental organisation working for to solve the climate change challenge.
• Ruter AS is the public transport authorities in Oslo and Akershus – the largest PTA in Norway.
• The Norwegian public transport association is the is a national organization for PTAs in Norway.
• Nordic Energy Research is the platform for cooperative energy research and policy development under the auspices of the Nordic Council of Ministers.
Contact:
For contact and questions, email Kevin Johnsen at kevin.johnsen@nordicenergy.org.