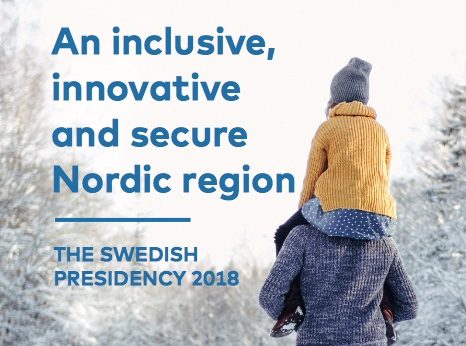 Swedish Presidency of NCM 2018 – climate friendly mobility
An inclusive, sustainable, innovative, secure and open Nordic region. This is the starting point for when Sweden assumes the Presidency of the Nordic Council of Ministers in 2018. Digitalisation is…
An inclusive, sustainable, innovative, secure and open Nordic region.
This is the starting point for when Sweden assumes the Presidency of the Nordic Council of Ministers in 2018. Digitalisation is a recurrent theme. In 2018, four projects will be launched which are linked to the Swedish presidency programme in areas where they see a clear added value in stepping up Nordic co-operation and exchange of experiences. These involve solutions for remote health care and e-Prescriptions across borders, measures to promote young people's social inclusion and democratic participation, climate-smart mobility in cities, and wooden construction and sustainable design.
Climate-smart mobility
All Nordic countries need to adapt their transport sectors to become fossil-free. Co-operation is necessary to facilitate sustainable cross-border transportation between our countries. The third Swedish presidency project will promote climate-smart mobility in Nordic cities. The aim is to contribute to sustainable urban development by supporting the transition to fossil-free transport in Nordic cities and urban regions.
Climate-smart mobility in Nordic cities includes five sub-projects:
Launch of the Presidency project and final conference on sustainable cities focusing on climate-friendly travel and transport.
Compile good examples and make recommendations on the possibility of increasing zero emissions vehicles in cities.
Dialogue meetings, exchange of experiences and recommendations on creating conditions for attractive and climate-friendly transport in cities.
Exchange of experience, best practices and find solutions for charging electric vehicles in cities.
Development of a database with information on charging stations for electric vehicles.
Read the full Swedish Nordic Council of Ministers Presidency 2018
Read further details on the Climate-friendly mobility project (in Swedish).