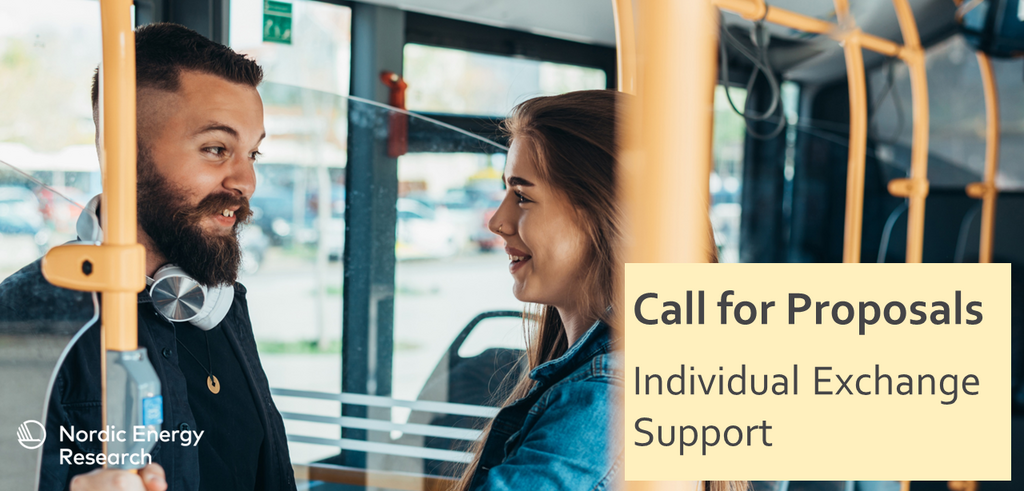 Call for proposals: Individual Exchange Support
Nordic Energy Research invites applicants to submit proposals for the call Individual Exchange Support. Nordic Energy Research wants to strengthen collaboration and exchange of knowledge and skills among Nordic PhD…
Nordic Energy Research invites applicants to submit proposals for the call Individual Exchange Support.
Nordic Energy Research wants to strengthen collaboration and exchange of knowledge and skills among Nordic PhD students and researchers. This target is demonstrably supported through exchanges across Nordic countries. In addition, performing exchange has contributed to adding Nordic value to national research, increasing the societal impact of the research and the establishment of new strong connections.
In order to support this ambition, a budget is dedicated under the Nordic Energy Research Mobility Programme for financial support to individual exchange and mobility activities in the Nordic region. The available budget is NOK 500 000.
It is possible to seek funding from the available budget until 31 December each year. At the turn of the year, the available budget will be updated for the new year.
Read the full call text and apply here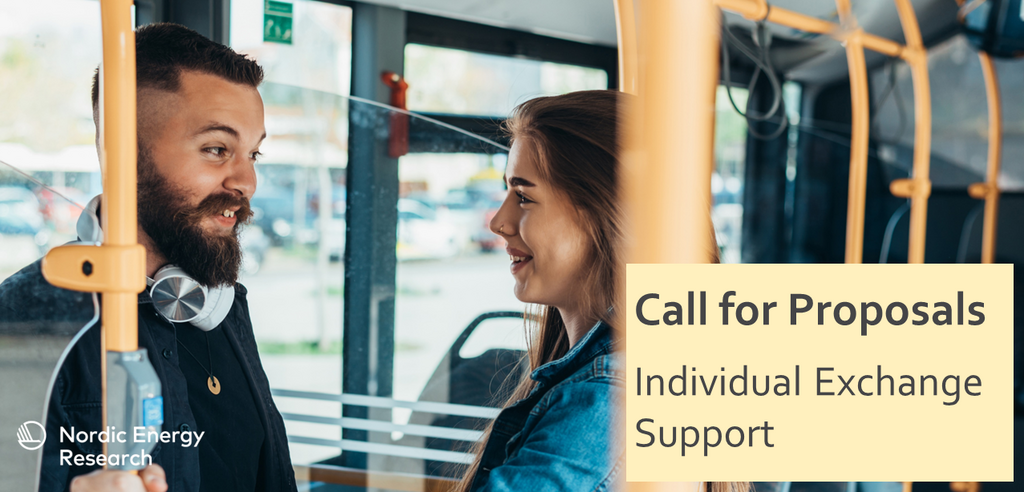 Who can apply?
The applicant must be either a PhD student or researcher. Funding can be sought on an individual or family basis. The available budget will be distributed following a first-come, first-served principle. It implies that the probability of receiving funding decreases accordingly to the number of granted applications at the time of the year. It is not required that the applicant is affiliated with research projects or programmes under Nordic Energy Research to receive a grant.
The following requirements must be met for the application to be approved:
The individual exchange will be performed to conduct a research project, to participate in a course or one other knowledge-creating activity at a host institution, relevant for conducting research within the energy field.
The applicant must be a PhD student or researcher employed at, having a stipend, or being affiliated with a home institution in a Nordic country.

The home institution must be a research performing organisation.
A Nordic country is either Denmark, Sweden, Norway, Finland, and Iceland, as well as the Faroe Islands, Åland, and Greenland.

The individual exchange will be performed in one or more of the Nordic countries, different from the country where the home institution is located.
The exchange duration must not be less than 1 month nor exceed 12 months in total.

It is acceptable to split the exchange into, e.g., 4 x 1 week if the purpose of it can be argued convincingly.

The applicant must not have applied more than thrice before.

If you have any questions, feel free to contact Senior Adviser Maj Dang Trong or Higher Executive Officer Ditte Stiler.