From food waste to biofuels – Nordic resources and solutions for the future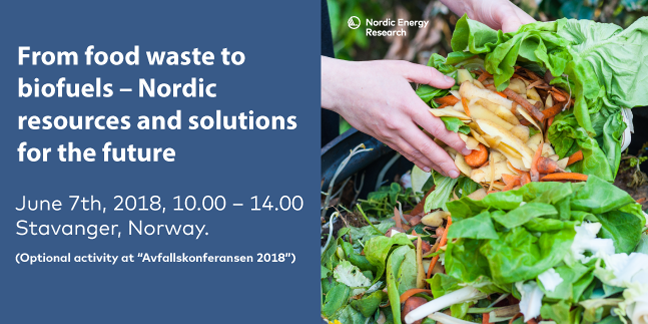 Presentation of an ongoing Nordic study mapping resources are available and how food waste and food by-products currently is utilized.
What are the opportunities and challenges for using food waste to energy in the Nordics? How can we improve the utilization of food waste for energy? How to consider prevention, reuse and recycling of waste? How to combine energy production with other bio-products? What are the potentials in Nordic co-operation?
Hosted by Nordic Innovation and Nordic Energy Research