NCEW side event: Sustainable Future Energy Systems – Smarter, Integrated & CO2 Negative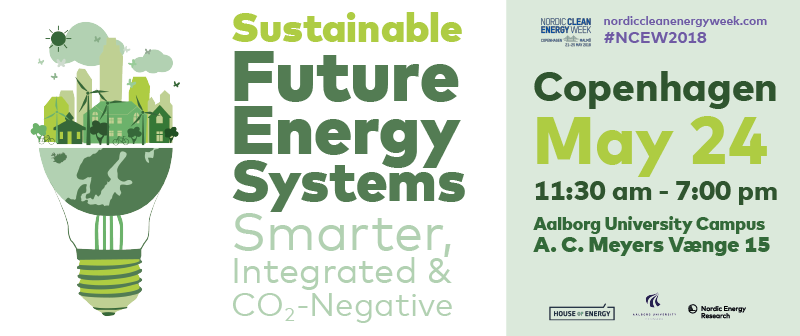 Join participants and speakers from the public, private and research sectors to discuss the next frontiers in sustainable energy systems. To meet our climate and energy goals we need integrated and intelligent energy systems that are safe, secure, sustainable and affordable. This is achievable if we consider all parts of the system, all types of end users, and all possible technologies.
At this workshop you will have the chance to debate how should we support expanding markets in Europe and globally for industries, and how we should enable industrial partners to be early adapters of clean, sustainable technologies.