Seminar: Energy efficiency policies and strategies of the Nordics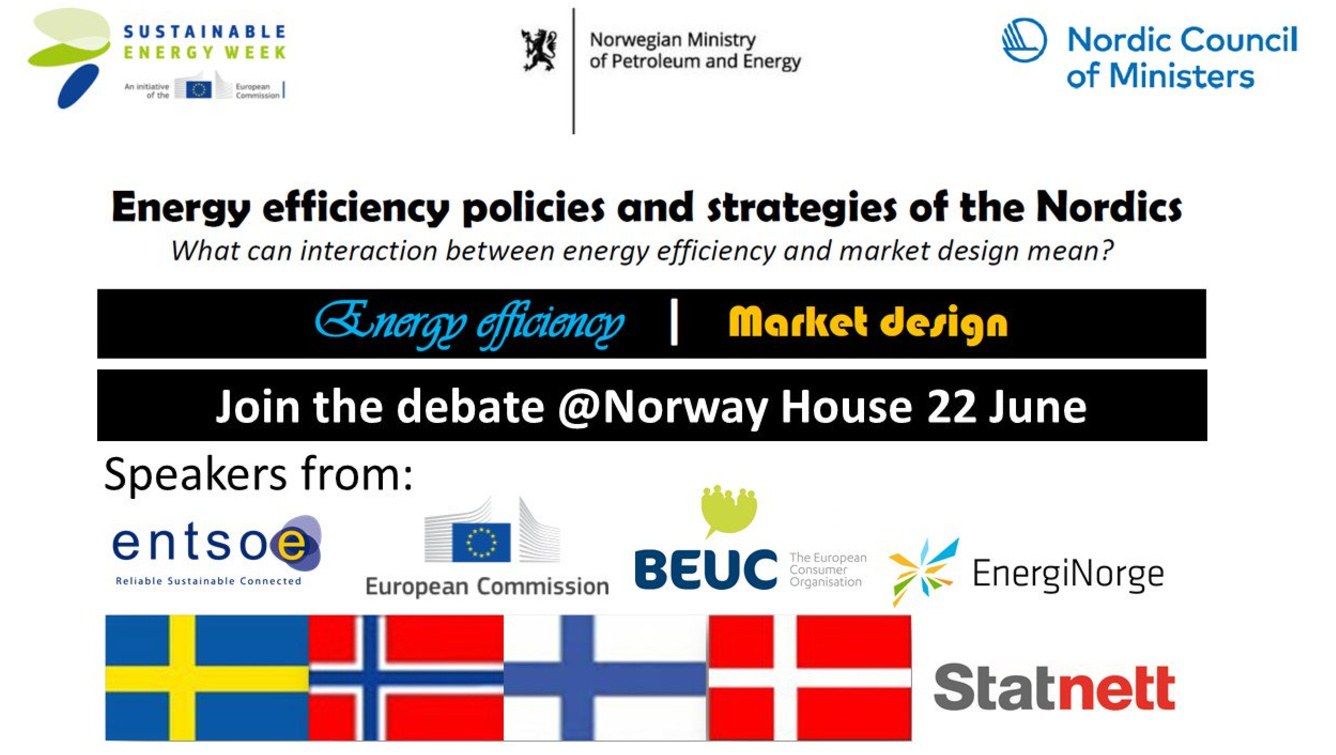 A side event seminar within the EU Sustainable Energy Week hosted by the Nordic Council of Ministers and the 2017 Norwegian chairmanship on June 22, 2017 in Brussels.
In the Clean Energy for all Europeans package there were concrete proposals to make market design and energy efficiency more compatible. This seminar will shed light on how individual countries have worked with these issues. Focus will be on the role for consumers in energy efficiency and market design, smart solutions and digitalization. The seminar will be arranged in the Norway House in Brussels as a part of the Norwegian chairmanship 2017 in the Nordic cooperation.
To register please send your name, position, contact information and organisation to projectum@gmail.com