Policies
What are the Nordic energy policies? What are the greenhouse gas emission targets? This Category looks at low-carbon energy RD&D budgets, climate targets, etc.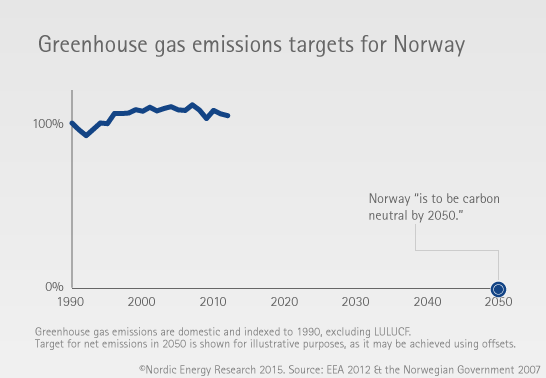 Norway's target is to be carbon-neutral in 2030, if emissions cuts are made by other countries, and by 2050 regardless of international emission cuts.
The country's electricity and heating is largely covered by hydropower, leaving transport and oil and gas extraction and processing as the largest emitters.
Norwegian climate policy is based on cost efficiency, meaning a significant portion of the cuts will likely be achieved through offsetting with emissions reductions abroad.
Data sources: EEA, the Norwegian Government