Energy Systems
How does the Nordic energy system look? What changes have they seen? This Category looks at energy consumption, primary energy supply, energy intensity, etc.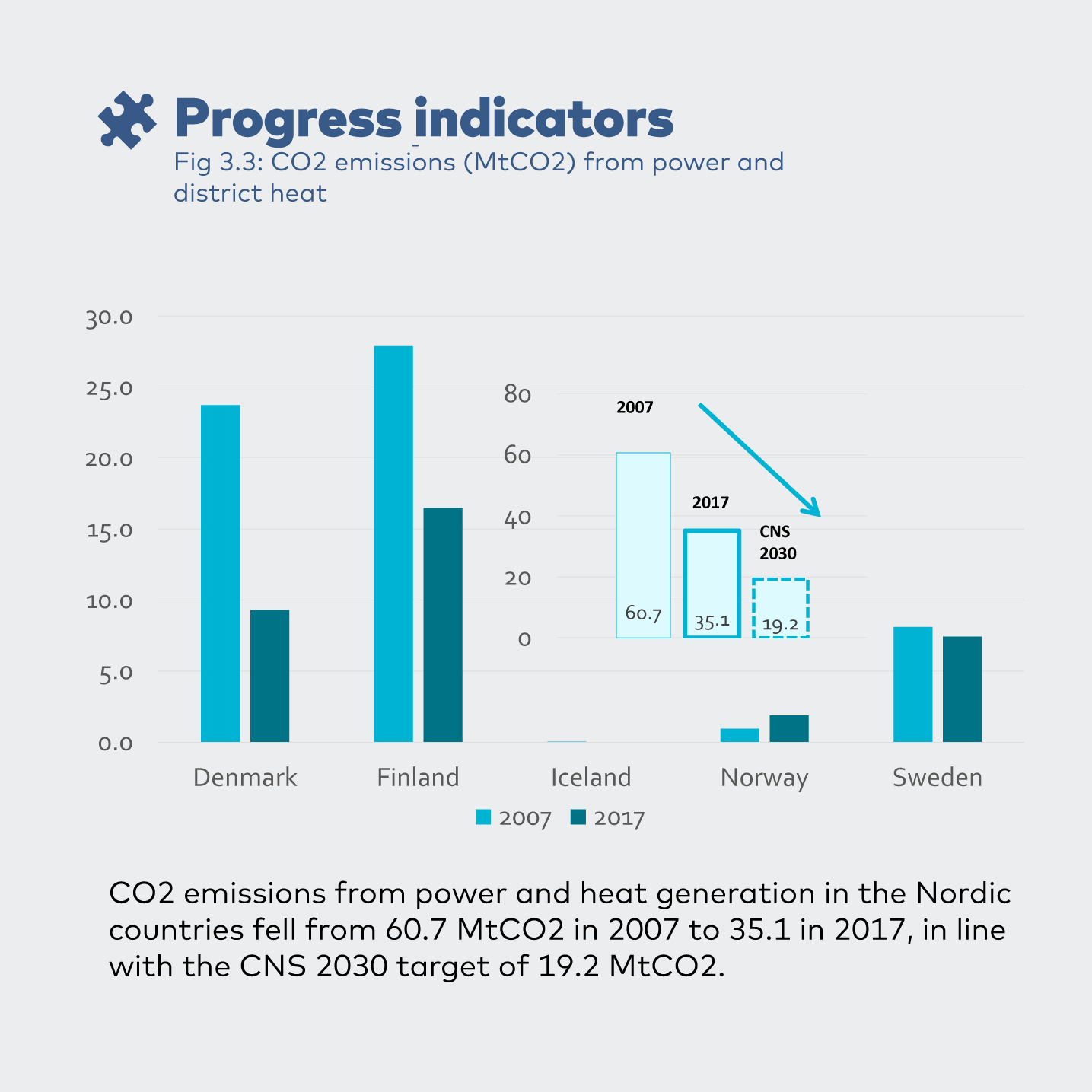 Today, Nordic electricity generation is already close to being decarbonised (87% carbon-free) and the Nord Pool area is well suited for integrating wind. However, transformation of the power sector is contingent on continuously improved balancing through a combination of flexible supply, demand response, storage and electricity trading.
Read more and download the full report at the Tracking Nordic Clean Energy Progress page.