Policies
What are the Nordic energy policies? What are the greenhouse gas emission targets? This Category looks at low-carbon energy RD&D budgets, climate targets, etc.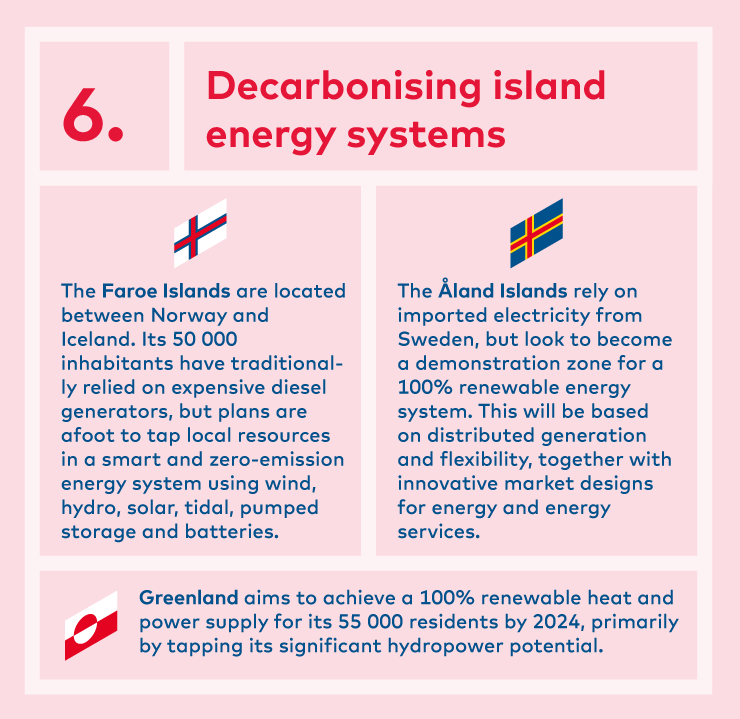 The Faroe Islands are located between Norway and Iceland. Its 50 000 inhabitants have traditionally relied on expensive diesel generators, but plans are afoot to tap local resources in a smart and zero-emission energy system using wind, hydro, solar, tidal, pumped storage and batteries.
The Åland Islands rely on imported electricity from Sweden, but look to become a demonstration zone for a 100% renewable energy system. This will be based on distributed generation and flexibility, together with innovative market designs for energy and energy services.
Greenland aims to achieve a 100% renewable heat and power supply for its 55 000 residents by 2024, primarily by tapping its significant hydropower potential.