Energy Systems
How does the Nordic energy system look? What changes have they seen? This Category looks at energy consumption, primary energy supply, energy intensity, etc.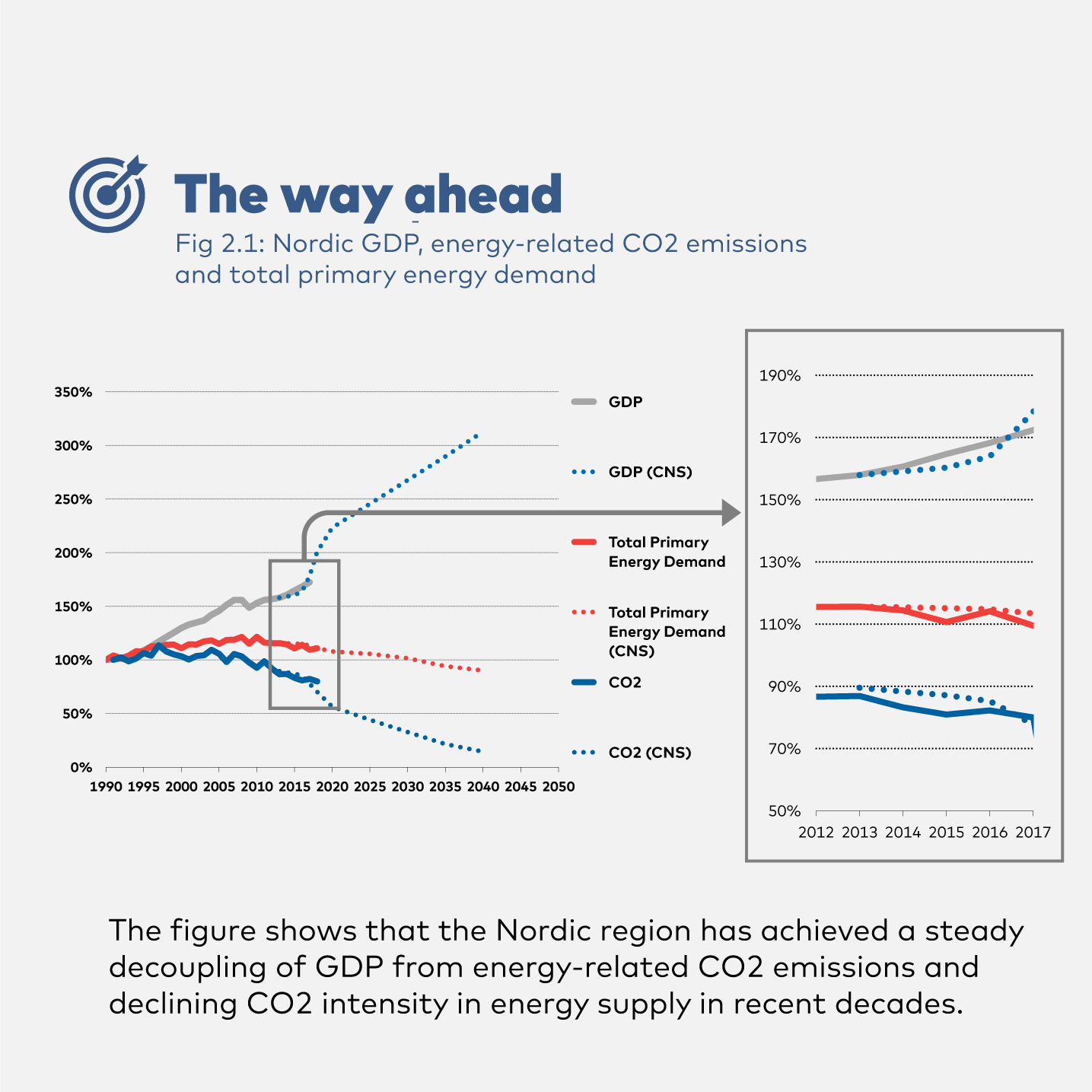 The Nordic region needs to continue to decouple energy-related CO2 from GDP. Progress in industry, transport, and buildings represents the biggest challenge. Energy efficiency and decarbonisation of end-use sectors need to play a prominent role in this decoupling going forward.
The total primary energy demand represents the total energy demand in the region and includes:
consumption by the energy sector itself,
distribution and transformation losses, and
final energy consumption by end-users.
Note: Total primary energy demand ~ gross inland energy consumption
Read more and download the full report at the Tracking Nordic Clean Energy Progress page.