Policies
What are the Nordic energy policies? What are the greenhouse gas emission targets? This Category looks at low-carbon energy RD&D budgets, climate targets, etc.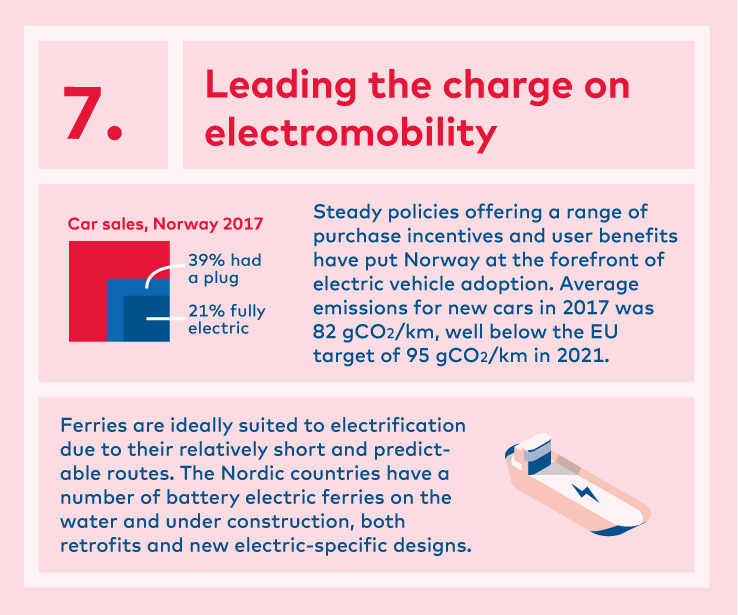 Steady policies offering a range of purchase incentives and user benefits have put Norway at the forefront of electric vehicle adoption. Average emissions for new cars in 2017 was 82 gCO2/km, well below the EU target of 95 gCO2/km in 2021.
Ferries are ideally suited to electrification due to their relatively short and predictable routes. The Nordic countries have a number of battery electric ferries on the water and under construction, both retrofits and new electric-specific designs.
Download "10 Insights into the Nordic energy system."