Energy Systems
How does the Nordic energy system look? What changes have they seen? This Category looks at energy consumption, primary energy supply, energy intensity, etc.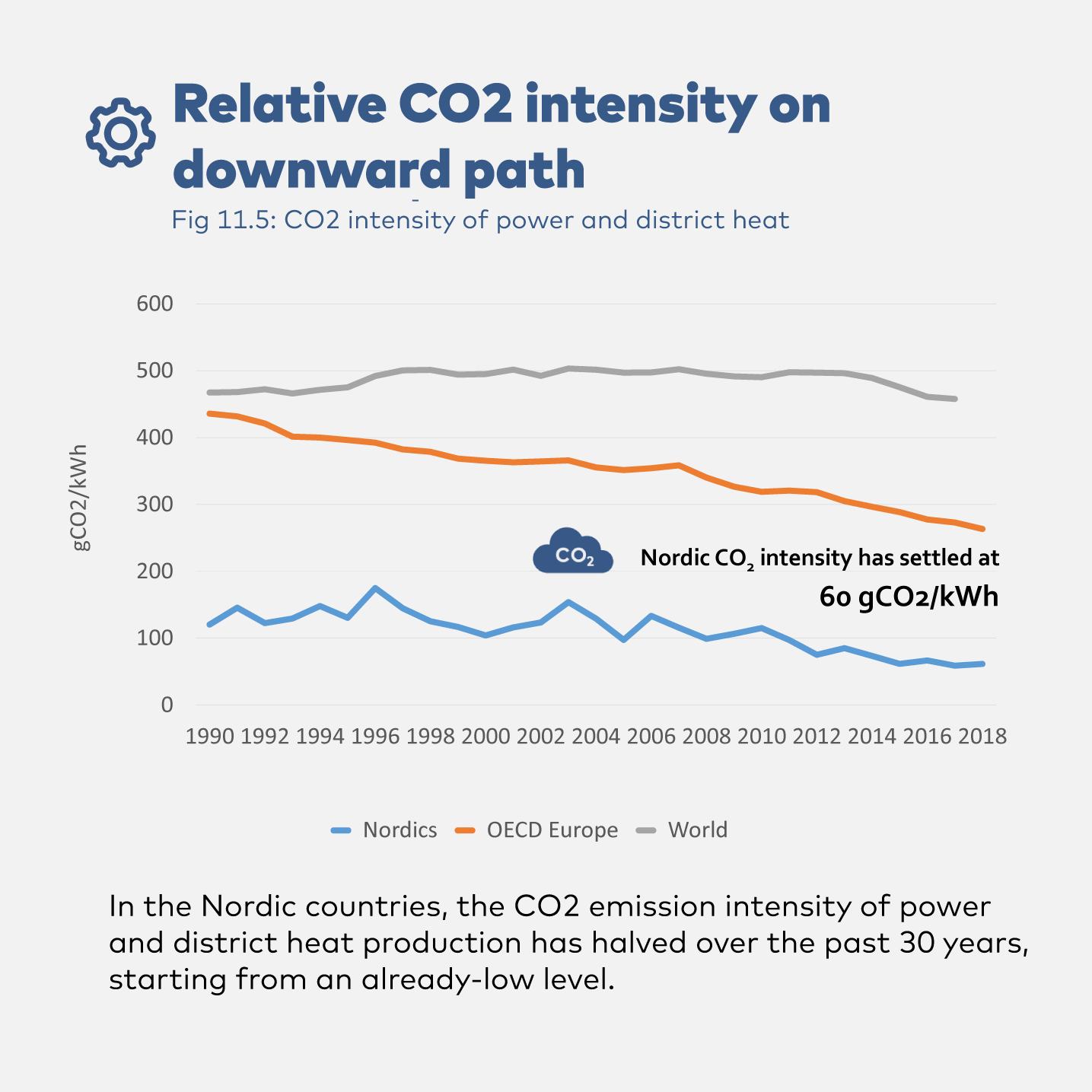 In the Nordic countries, the CO2 emission intensity of power and district heat production has halved over the past 30 years, starting from an already-low level.
The world CO2 emission intensity for power and heat generation is more than 7 times higher than in the Nordics.
An efficient Nordic power market has been key to the integration of large shares of renewables in the Nordic countries, where the relative CO2 intensity has settled at around 60 gCO2/kWh. A similar sharp decrease has occurred also in the rest of Europe, whereas it is less pronounced in the rest of the world.
Read more and download the full report at the Tracking Nordic Clean Energy Progress page.