Energy Systems
How does the Nordic energy system look? What changes have they seen? This Category looks at energy consumption, primary energy supply, energy intensity, etc.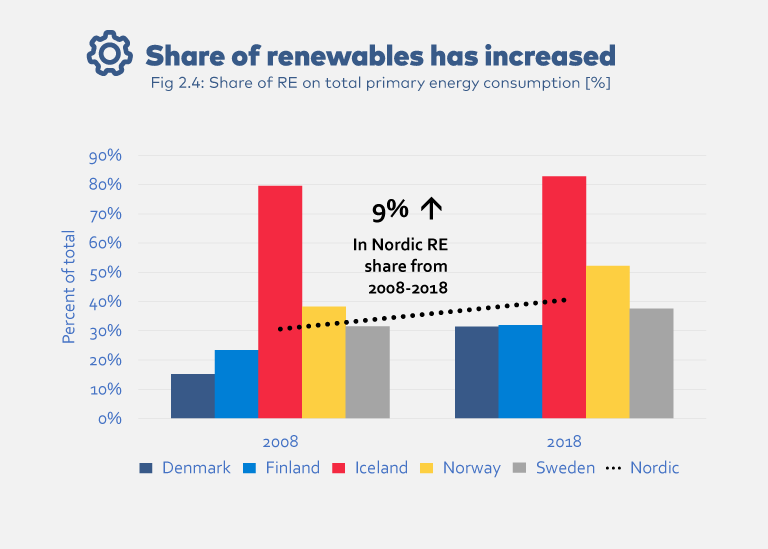 All five Nordic countries have seen significant increases in the utilisation of renewable energy.
Compared to the primary energy demand, the overall renewable share at Nordic level has risen from 31% in 2008 to 40% in 2018. In 2018, the share of RES on the primary energy supply settled at only 15% in the EU27.
Increasing use of bioenergy is the main reason behind the upwards trend.
Read more and download the full report at the Tracking Nordic Clean Energy Progress page.