Energy Systems
How does the Nordic energy system look? What changes have they seen? This Category looks at energy consumption, primary energy supply, energy intensity, etc.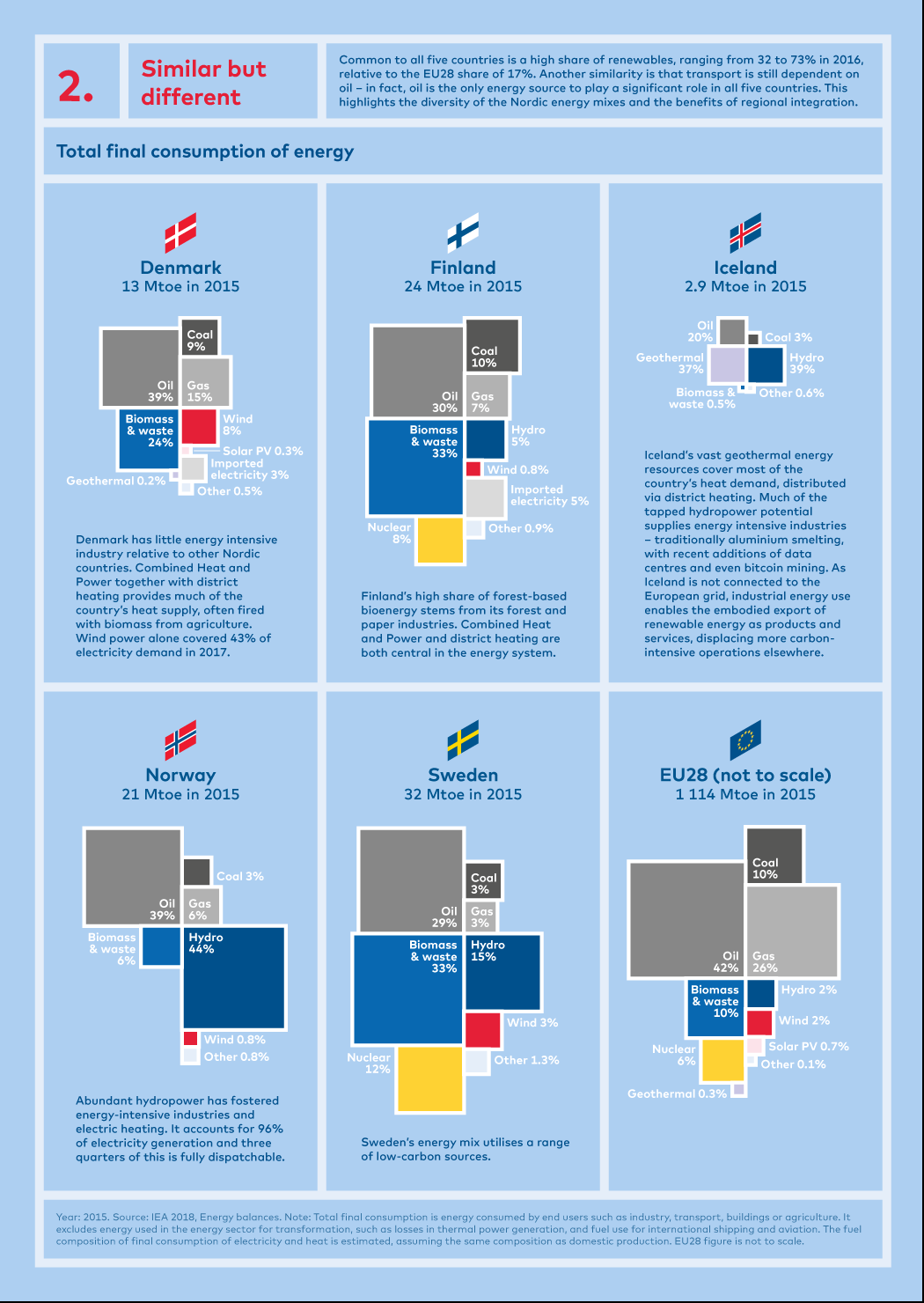 Click the boxes for individual country data.
Common to all five countries is a high share of renewables, ranging from 32 to 73% in 2016, relative to the EU28 share of 17%. Another similarity is that transport is still dependent on oil – in fact, oil is the only energy source to play a significant role in all five countries. This highlights the diversity of the Nordic energy mixes and the benefits of regional integration.