Energy Systems
How does the Nordic energy system look? What changes have they seen? This Category looks at energy consumption, primary energy supply, energy intensity, etc.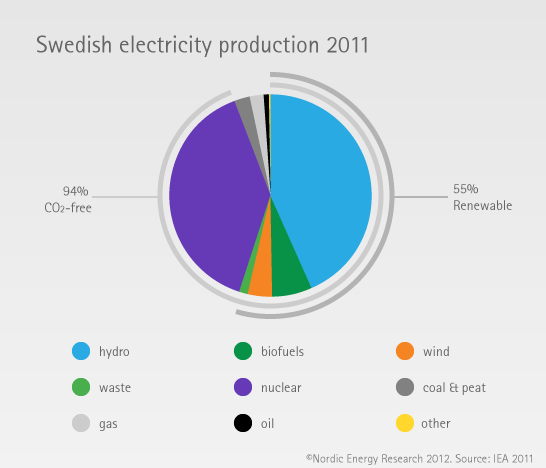 Swedish electricity production is 58% renewable thanks to significant hydropower production, and biomass-fired combined heat and power production. Wind power has seen a significant increase in capacity in recent years, and is expected to take a larger share of production in the future.
Adding Sweden's substantial nuclear generation to the renewable power means 96% of Sweden's electricity production is CO2-free.
Data source: IEA