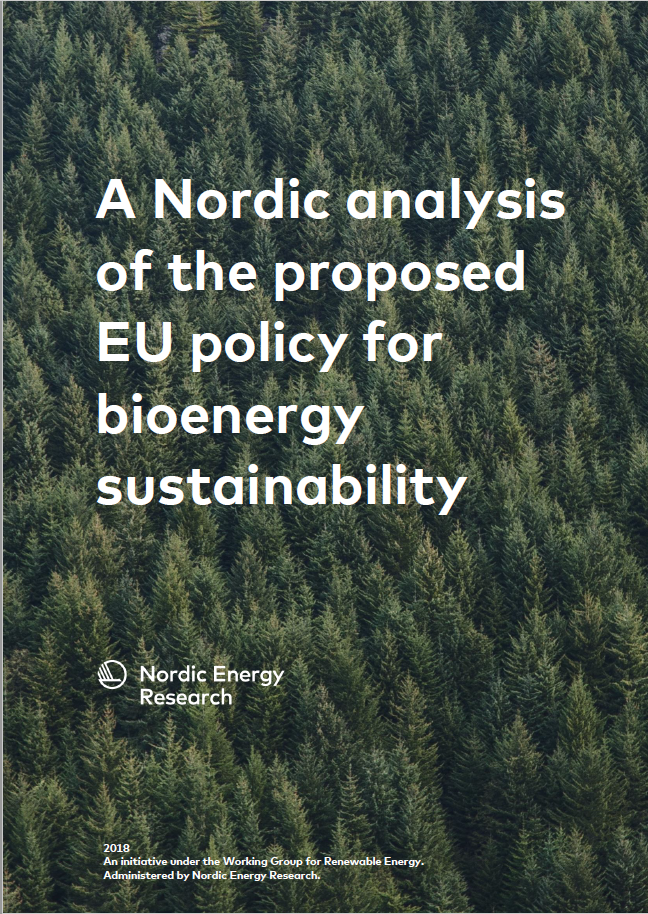 A Nordic analysis of the proposed EU policy for bioenergy sustainability
A Nordic analysis of the proposed EU policy for bioenergy sustainability
Implications for forest biomass
New forest biomass sustainability criteria were proposed in the revised EU Renewable Energy Directive, presented by the European Commission in November 2016. These criteria are highly relevant for the Nordic countries as producers and users of forest biomass for heating, cooling and electricity generation.
While the Nordics can expect some increased cost and administrative burden, we are well positioned for meeting the new EU sustainability criteria for sustainable biomass.
This report identifies the key aspects of relevance for Nordic forest-based biomass and provides analyses of the new risk-based sustainability criterion for forest biomass, the LULUCF requirement for ensuring proper carbon accounting of carbon impacts of forest biomass used in energy generation, and conversion efficiency and GHG saving requirements for new plants.