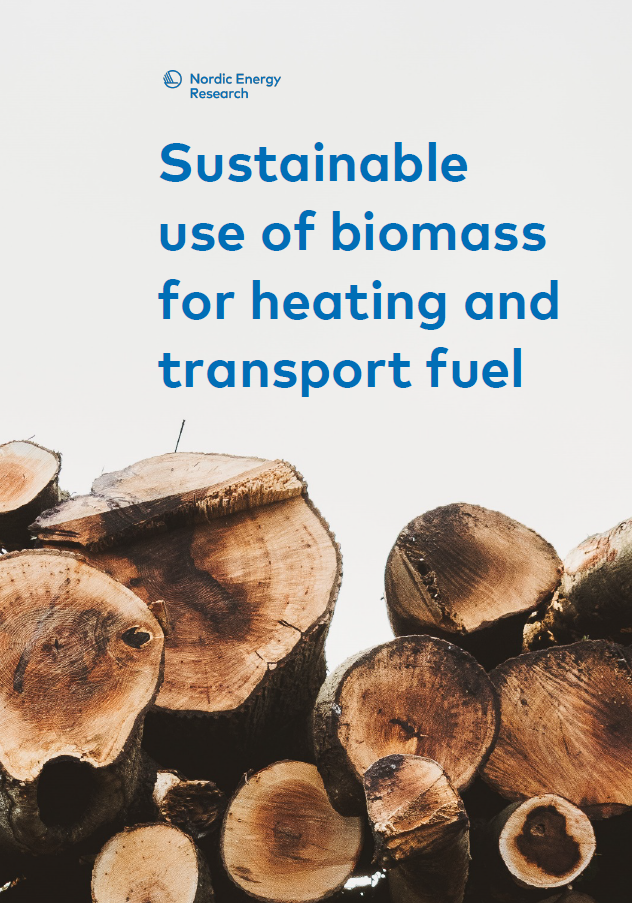 Sustainable use of biomass for heating and transport fuel
Bioenergy is an important topic in the Nordic countries but the sustainability of biomass for energy is being debated and the issue is complex. Some analysts expect biomass to provide large amounts of clean energy at acceptable environmental costs and with net positive socioeconomic effects; others project limited potential and large adverse effects such as increased hunger, biodiversity loss, and substantial GHG emissions.
To provide guidance on this matter, Nordic Energy Research, Nordic Forest Research, and Nordic Joint Committee for Agricultural and Food Research have produced this policy brief. Focus throughout the brief is biomass from forestry, agriculture, waste, and the marine environment as a source of energy for heating and transportation fuels.