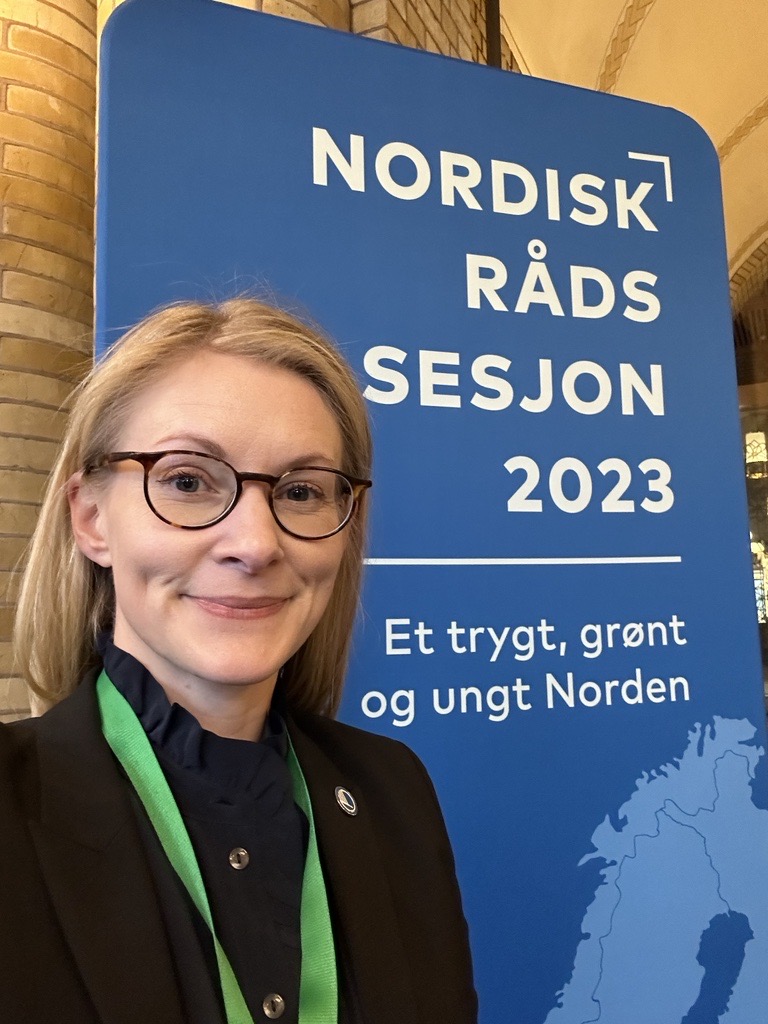 "Communication of our joint Nordic research is key"
Meet Nordic Energy Research's Head of Communications Maria Eklöf – an experienced communications professional with a great interest in society, history, and policy development. Maria is originally from Sweden but…
Meet Nordic Energy Research's Head of Communications Maria Eklöf – an experienced communications professional with a great interest in society, history, and policy development. Maria is originally from Sweden but she has studied abroad in Australia and England, and lived together with her family in Oslo since 2021.
"When I grew up, my family traveled extensively in the Nordics, and I only have the islands in the Atlantic left to visit. I think this has shaped me in many ways. For me, the Nordics have always been a region of cooperation, and their national characteristics have been something to be proud of. The fact that so many people from different countries can communicate in "Scandinavian" and understand each other is amazing," says Maria.
In addition, Maria's interest in societal and political issues naturally embody energy related aspects.
"Energy is of fundamental importance for any society's prosperity and our chances of reaching climate goals. For a long time, energy supply has been taken for granted. Recent developments in Europe and Russia's invasion of Ukraine have highlighted how energy security is a part of our overall security and how important Nordic cooperation and knowledge sharing are to both advance our path to net zero emissions as well as increase the security in our region," she says.
The go-to place for knowledge about Nordic energy cooperation and research
Maria's combination of competencies makes her the ideal person responsible for sharing Nordic Energy Research's output.
"I think that my background in strategic communications, politics, and public affairs in a Nordic setting is important. In my previous positions, I've worked extensively on creating relevant and concise communication to earn trust among target groups. Given the increased importance of the energy policy for overall policy, especially climate and security policy, it's important to contribute facts and knowledge to support decision-making. I want to strengthen Nordic Energy Research's position as the go-to place for journalists, decisionmakers, and others who need knowledge and facts about Nordic energy cooperation and research," says Maria.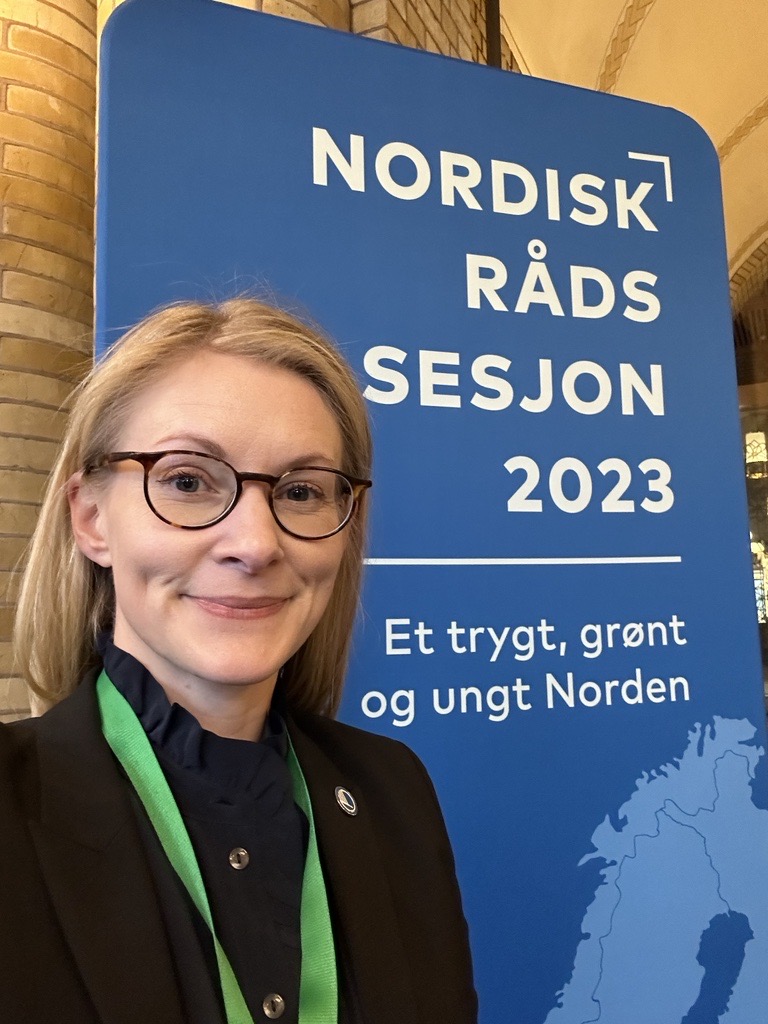 In practice, Maria's responsibilities are versatile along a wide scale of strategical and practical tasks. The intended impact of her communicative work is well coordinated with the Nordic Council of Ministers' Vision 2030 – that the Nordic region will become the most sustainable and integrated region in the world.
"As Head of Communications, I'm responsible for our communications strategy and execution on internal and external communication. This includes, among other things, how we express ourselves on our website, in our newsletter, and on our social media channels. Our vision for 2030 is to make the Nordics the world's most integrated energy region, and to reach that goal, communication of our joint Nordic research, reports, and work is key," says Maria.
The versatility of these tasks are however causing a luxury problem, so to speak.
"One part that I struggle with is the fact that we don't lack things to communicate because there is so much interesting that happens in our programmes and daily work. This, of course, means we need to prioritize what and when we communicate different things," says Maria.
"To communicate the great amount of activities happening at Nordic Energy Research is actually a perk, along with many other parts of my work that are rewarding. And when I see that different communications efforts bear fruit, i.e., a lot of new followers, increased interaction, and growing networks, that is rewarding," she says.
Communication hand in hand with cooperation
Nordic Energy Research's communicative activities are not only important on the path towards the Vision 2023, but also for the Nordic cooperation on the whole.
"In a turbulent world, people look for security and continuity, and Nordic cooperation is unique in that sense. Based on geographical, cultural, and linguistic proximity and shared values of democracy and equality, it has grown into fruitful cooperation. It's the world's oldest regional partnership and involves Denmark, Finland, Iceland, Norway, Sweden, the Faroe Islands, Greenland, and Åland. Nordic cooperation is now a high priority, and in politics and in more and more areas, we can see that the Nordic countries work together to add value to national initiatives – and inspires the world by doing so," says Maria.
"The Nordic cooperation involves so many areas, but I really want to stress the importance of the energy cooperation. We share many challenges together, whether it be the buildout of renewables, citizen engagement, or energy security. We have so much to gain by working together to find joint solutions that can benefit national initiatives and advance the green transition," she concludes.
---
Name: Maria Eklöf
Nationality: Swedish
Education: Msc in Economics from Uppsala University with studies in both Political Science and Media and Communication. Studied abroad at Macquarie University, Sydney, Australia, and the London School of Economics, London, United Kingdom
Leisure: Travelling, training, and reading