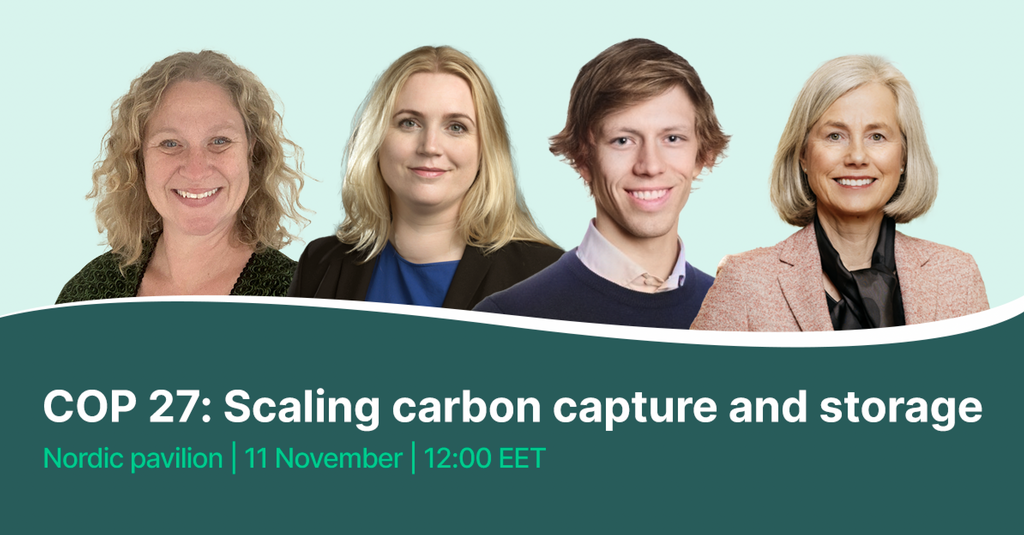 COP27: Scaling Carbon Capture and Storage
If we are to achieve our climate goals, large-scale carbon capture and storage is needed. Together at the Decarbonization Day at COP27, we explore the unique Nordic capabilities and technologies…
If we are to achieve our climate goals, large-scale carbon capture and storage is needed. Together at the Decarbonization Day at COP27, we explore the unique Nordic capabilities and technologies that are available, proven, and ready to be scaled up at a global level.
Panelists include global leaders from across the CCS value chain. They will share their perspectives on how the technologies can be scaled up to address global climate challenges, what barriers remain, and how they can be overcome.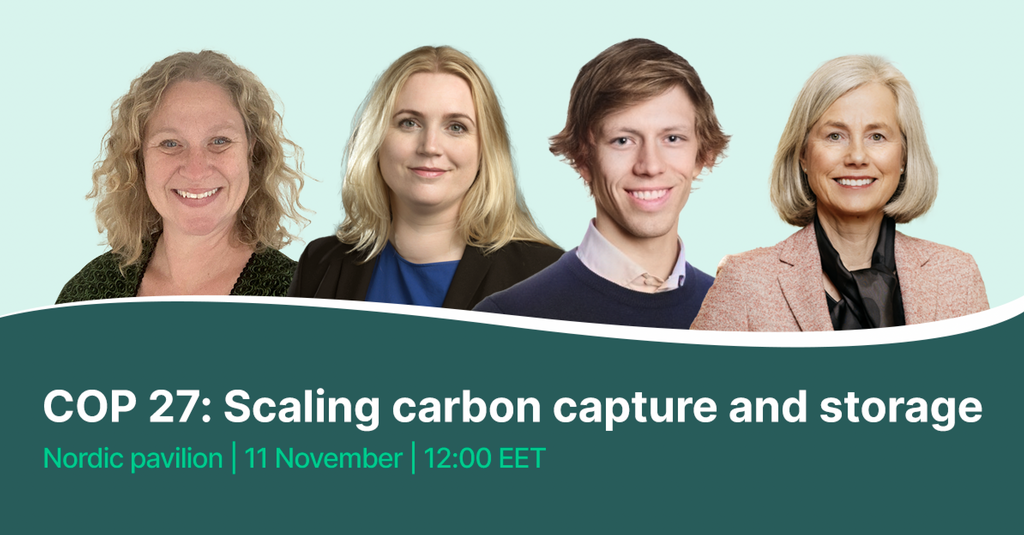 Time and place
On 11 November at 11.00–12.00 (CET), Nordic Energy Research organizes the event Scaling Carbon Capture and Storage – A Nordic Perspective on how Carbon Capture can be Deployed at Scale in collaboration with Ørsted, Aker Carbon Capture, and Carbfix.
Join the discussions live on-site or follow the livestream here.
Speakers
Randi Skytte, Head of Development & Regulation, Ørsted
Randi is trained as a chemical engineer and has more than 20 years of experience in the energy sector in various managerial roles. In her current role, Randi leads Ørsted's regulatory and business development activities on CCS.
Valborg Lundegaard, Chief Executive Officer, Aker Carbon Capture
Valborg Lundegaard is the CEO of Aker Carbon Capture, a publicly listed pure play company. She is a chemical engineer with more than 30 years' experience from the energy industry, including key management positions in Aker Solutions. Her experience includes corporate and project management, international business development and several development projects.
Edda Aradóttir, Chief Executive Officer, Carbfix
Edda is the CEO of Carbfix, an Icelandic firm that mineralizes CO2 underground. She is a chemical and reservoir engineer. Prior to assuming her current role, she was the project manager for the Carbfix R&D project, and Head of Innovation and Strategic Planning at Reykjavik Energy.