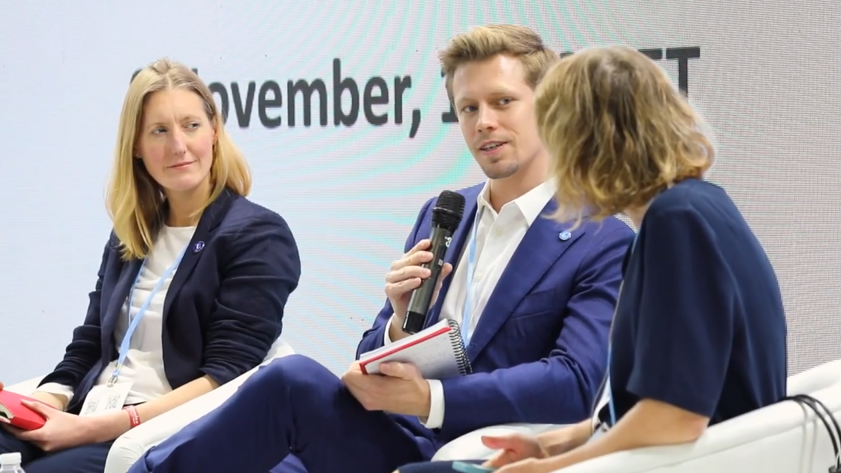 COP27: Achieving a Just Transition – Decarbonising Industrial Heartlands
The event will consider the role of technologies such as CCS and hydrogen in delivering a just transition for workers in high carbon industries. The panel will discuss lessons from…
The event will consider the role of technologies such as CCS and hydrogen in delivering a just transition for workers in high carbon industries. The panel will discuss lessons from Scotland, with a focus on the Scottish Cluster, and perspectives from the Nordic states.
The event will use the Scottish Cluster as a case study to highlight the potential for such clusters, and the collaboration across sectors within them, to drive decarbonisation of industry and other hard to abate sectors, while creating and preserving jobs in industrial heartlands.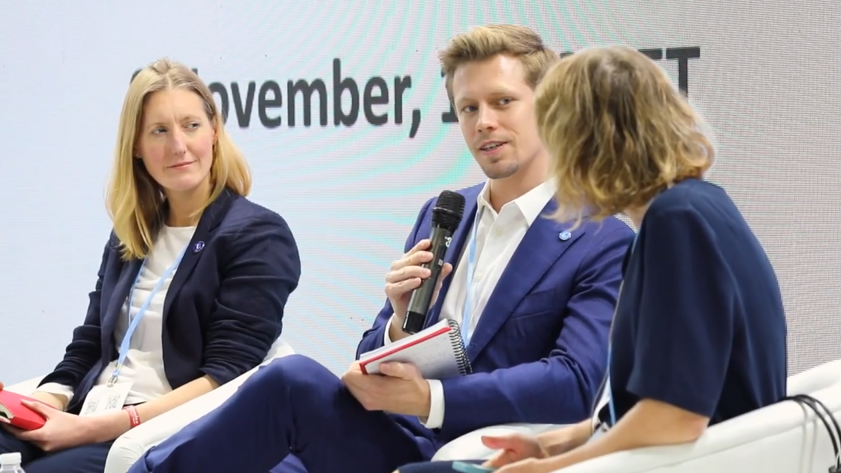 Time and place
On 9 November at 17.15–18.15 (CET), Senior Adviser Kevin Johnsen is a panel member at Achieving a Just Transition – Decarbonising Industrial Heartlands. The event will take place at the Multilevel Action Pavilion, Blue Zone, COP27 (ICLEI) Area B Building 8 Pavilion P30.
Speakers
Ruth Herbert, Chief Executive, Carbon Capture and Storage Association (CCSA)
Ruth will be Chair of the event. She joined the CCSA in October 2021, following a public sector career spanning almost two decades. In her previous role as Director of Strategy & Development at the Low Carbon Contracts Company, Ruth oversaw implementation of two key features of today's electricity market – the CfD and Capacity Market – and the company's development into a trusted advisor to government on decarbonisation. At the Department of Energy and Climate Change, Ruth headed the Electricity Market Reform Programme Office, overseeing delivery of the White Paper and Energy Act 2013. In 2008-9, following her negotiation of the EU Directive on CO2 storage, Ruth led on international CCS policy and the London Ministerial Carbon Sequestration Leadership Forum.
Kevin Johnsen, Senior Adviser, Nordic Energy Research
Senior Adviser, Kevin Johnsen has worked at Nordic Energy Research since 2016. A master's thesis at the University of Bergen and an interest in the World Energy Outlook led him to Nordic Energy Research. Kevin has developed and managed several research programs focusing specifically on the unique capabilities of Nordic energy systems, including Carbon Capture and Storage and Hydrogen.
Catherine Raw, Managing Director, SSE Thermal
Catherine joined SSE Thermal in April 2022 with extensive operational and commercial experience, having served as both Chief Operating Officer for North America and Chief Financial Officer for international metals and mining firm, Barrick Gold. Prior to this, she was a managing director and fund manager at BlackRock, the world's largest fund management company. Moving into the energy sector, Catherine brought her vast expertise in operational and financial performance, as well as specialised knowledge of natural resources, commodity markets and investment management. She holds an MA in Natural Sciences from Downing College, University of Cambridge, an MSc in Mineral Project Appraisal from Imperial College London and is a CFA charterholder.
Nick Cooper, Chief Executive Officer, Storegga
Nick is Chief Executive Officer of Storegga and a founding Director. During his career, Nick has worked in the international upstream oil and gas sector and in corporate finance. Prior to Storegga, he was Chief Executive Officer of Ophir Energy plc and previously Chief Financial Officer of Salamander Energy plc. He began his career as a geophysicist with BG and Amoco before joining Booz-Allen & Hamilton. From 1999-2005 he was a member of the energy and power team at Goldman Sachs. Nick has a BSc and PhD in Geophysical Sciences and an MBA from INSEAD.

Kevin Johnsen was briefly interviewed after the event. Watch the interview here.