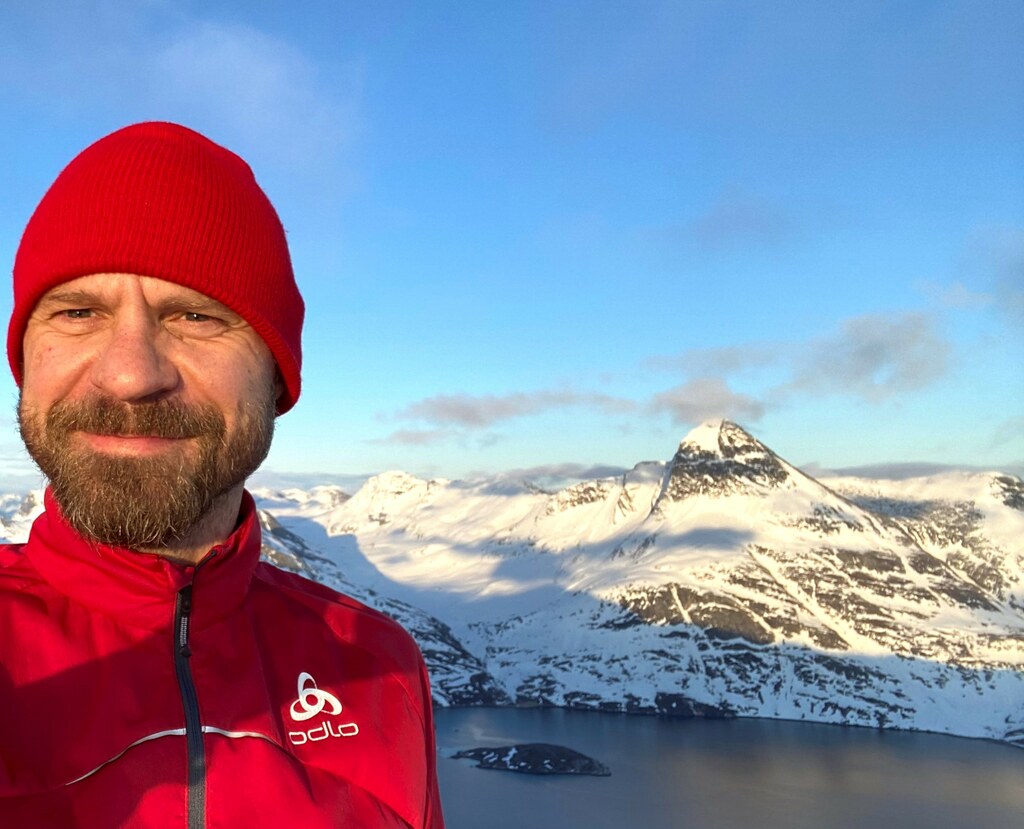 Greenland adventurer and green transition advocate
The Nordic countries have always played a significant role in Torsten Schmidt's life. He is originally from Denmark, but has done a lot of travelling across the Nordics. "I've made…
The Nordic countries have always played a significant role in Torsten Schmidt's life. He is originally from Denmark, but has done a lot of travelling across the Nordics.
"I've made yearly travels to the Lillehammer area for cross-country skiing. Among many other trips, I hitchhiked in the late 90s from Oslo to Kirkenes as a young and highly energetic guy. I have also gone on hiking trips to Lapland a couple of times as well as around the Snæfellsnes peninsula in Iceland," says Torsten.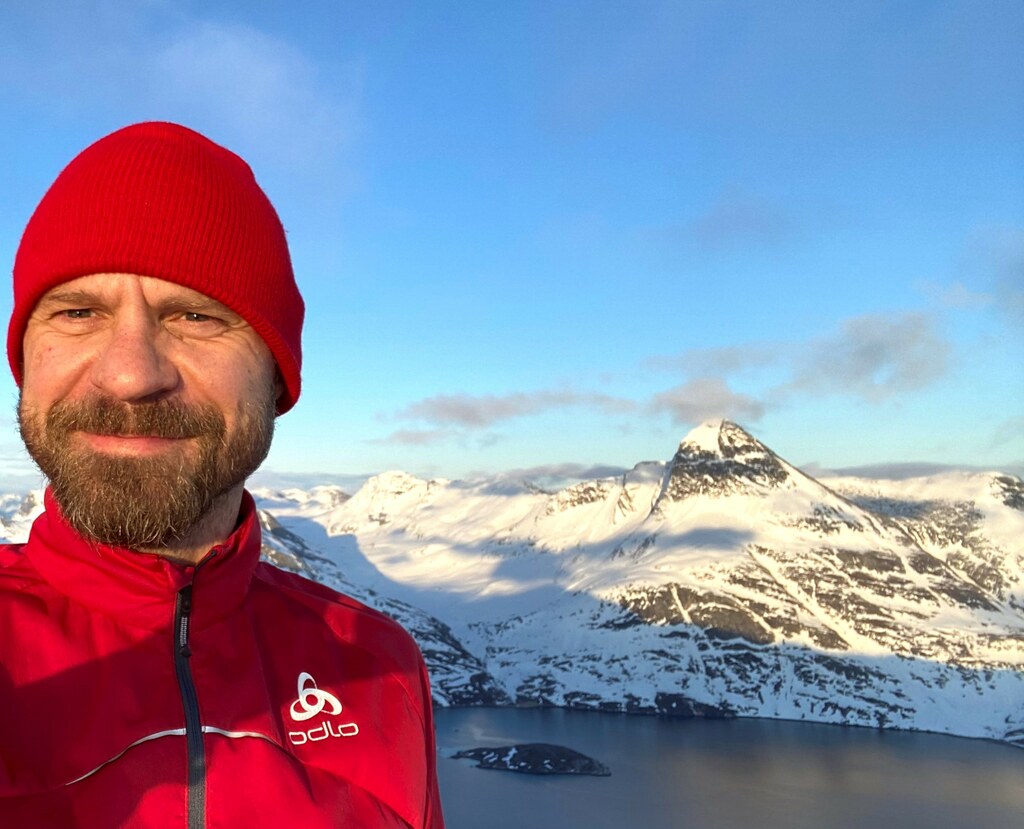 However, the Nordic country that has had the greatest impression on Torsten is Greenland, due to a three and a half years stay in Nuuk. There, Torsten was employed as a government official in Naalakkersuisut (the Government of Greenland), at the Ministry of Agriculture, Self-Sufficiency, Energy and Environment. He has vast experiences with government administration from both Greenland and Denmark, especially in relation to environmental and planning issues, for example regarding large scale energy projects.
Besides this professional journey, Greenland has entailed a lot of experiences on a personal level.
"Among countless Greenlandic adventures, I did a five-day winter cross-country venture with pulk and tent in below –30°C, which made me realize I'm not like the Norwegian adventurers Monsen or Børge Ousland. That was a hard pill to swallow," says Torsten with a smile.
Nordic Energy Research as a part of Nordic cooperation plays a vital role
Torsten's adventures in the Nordic region has also sparked his interest in Nordic cooperation. And when it comes to Nordic cooperation, Torsten believes Nordic Energy Research plays an essential role, especially regarding knowledge sharing on best practices within energy issues.
"I think Nordic cooperation – and Nordic Energy Research as a part of that cooperation – is vital. On a strategic level, Nordic cooperation leads to a stronger influential position when discussing energy solutions in the EU and on a global scale. If we in the Nordic countries can provide good answers to e.g., the green transition of the energy system, we are simply stronger together and have a better chance to influence the world outside the Nordic region," says Torsten.
In addition, Torsten's interest in energy is motivated by the interconnected character of this subject.
"Energy is a highly complex field that contains questions relating to security, critical infrastructure, environmental issues, economics, business, research, and social aspects such as the not-in-my-backyard-syndrome. The green transition of the energy system touches all these questions and many more, which is very fascinating," says Torsten.
Secretariat functions and liaison officer
Torsten's experience on government administration and interest in Nordic cooperation makes him a great asset to Nordic Energy Research. His main assignments include secretariat leader functions in relation to the Nordic Working Group on Renewable Energy and Hydrogen (NAFH) and the Networking Group on Carbon Capture, Utilization and Storage (NgCCUS). He is also what you could call a liaison officer between the Nordic Council of Ministers Secretariat in Copenhagen and Nordic Energy Research. These responsibilities bring about both challenges and fulfillment.
"It is an ongoing challenge to stay updated on all aspects of the energy topic – to be able to feed and inspire on a constantly updated foundation through your role as secretariat function. However, it is highly rewarding when you get to see that this role actually leads to stronger cooperation and networking between the Nordic countries in order to learn from each other," says Torsten.
---
Education: Master's degree in Landscape Management (main focus on environment, public administration, and EU law) from the University of Copenhagen. BA in Geography from the University of Copenhagen. Mini-MBA from Aros Business Academy
Leisure: Hiking, winter activities, film, Greenland, food