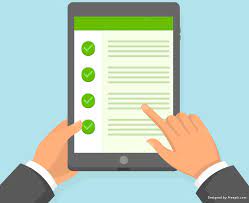 Here are your thoughts – results from the newsletter survey
In January and February this year, we collected feedback from the readers of Nordic Energy Research's newsletter. A survey was sent out, and almost ten percent of our subscribers participated…
In January and February this year, we collected feedback from the readers of Nordic Energy Research's newsletter. A survey was sent out, and almost ten percent of our subscribers participated. Thank you to all who took their time to answer our questions – we value your thoughts and opinions. Your answers have now been processed and will be included in the development of our future newsletter.
First of all, a majority (77,5%) of the readers have a good overall impression of Nordic Energy Research's newsletter. A minority (7,5%) suggests that the layout has room for improvement.
Interesting content
According to the respondents, four types of content are noticeably most interesting, namely News (82,5%) and Calls for research, Invitations to events, and Publications (70% respectively). There is practically no content our readers would like to see less of – instead, 10 percent of the respondents would like to see more of e.g., global technical updates and opinion/analysis on news and current affairs from the Nordic Council of Ministers' experts.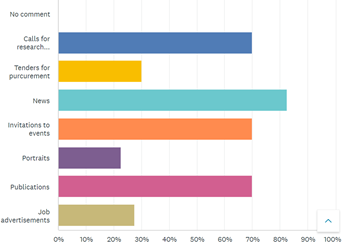 Release rate
When it comes to frequency aspects, the survey reveals that 47,5 percent read the newsletter occasionally, while 42,5 percent read it frequently. At the same time, 80 percent of the readers are nonetheless satisfied with how often the newsletter is published (every second week).
Last but not least, the greater part of respondents (82,5%) prefer to read the newsletter in English rather than in Danish, Norwegian or Swedish.