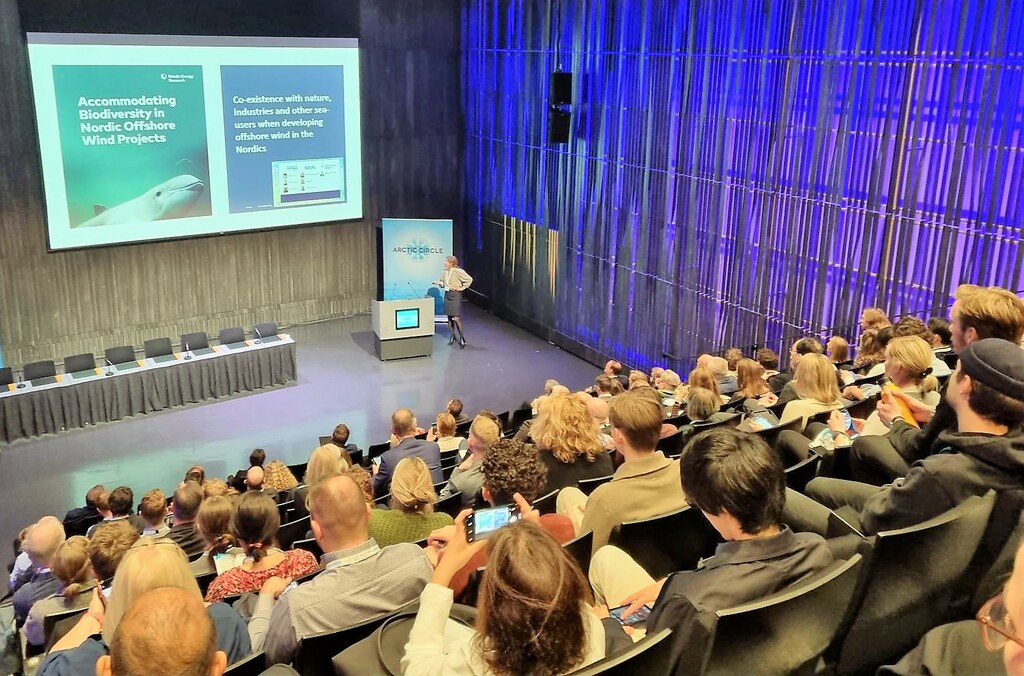 Nordic Energy Research at the 2022 Arctic Circle Assembly
On 14 October, Nordic Energy Research co-organized the event Ocean Energy: A vital future source at the 2022 Arctic Circle Assembly in Reykjavik, Iceland, with NORA Nordic Atlantic Cooperation, the Government of the Faroe Islands…
On 14 October, Nordic Energy Research co-organized the event Ocean Energy: A vital future source at the 2022 Arctic Circle Assembly in Reykjavik, Iceland, with NORA Nordic Atlantic Cooperation, the Government of the Faroe Islands, and the Faroese Environment Agency.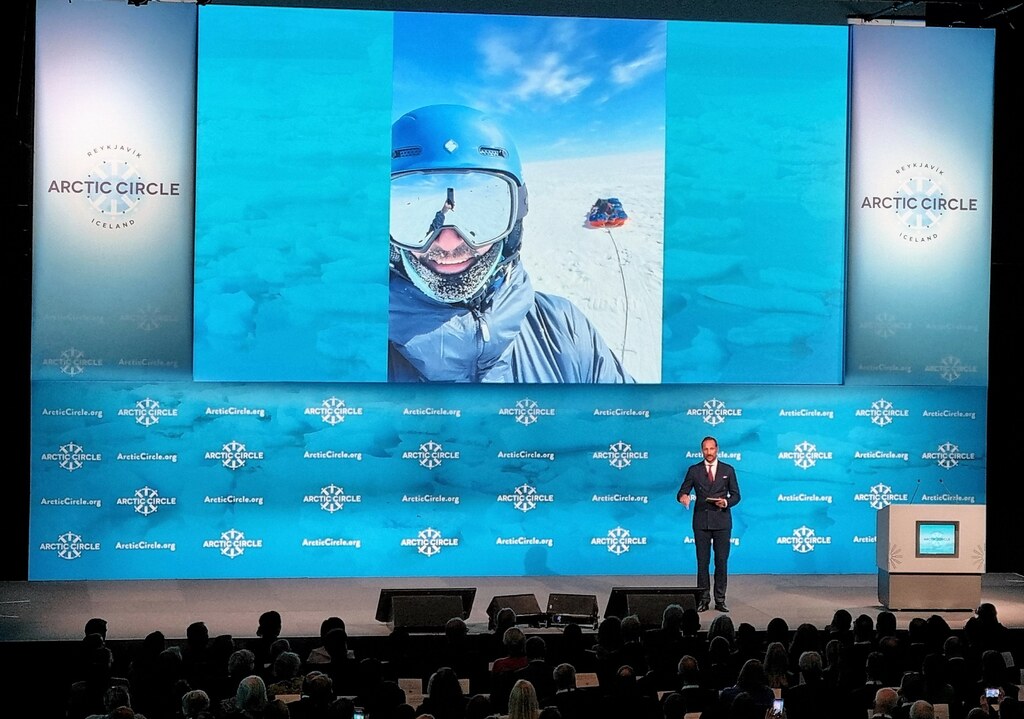 Haakon, Crown Prince of Norway, opened the conference, accompanied by heads of state from Iceland and Greenland. They all mentioned energy co-operation and the importance of research in their speeches.
In total, more than 2000 people from over 70 countries attended the 200+ sessions at the 2022 Arctic Circle Assembly. Around 100 participants joined Nordic Energy Research's event, as keynote speaker Marte Rusten, Principal Consultant Sustainability at DNV, held a presentation on "Accommodating Biodiversity in Nordic Offshore Wind Projects".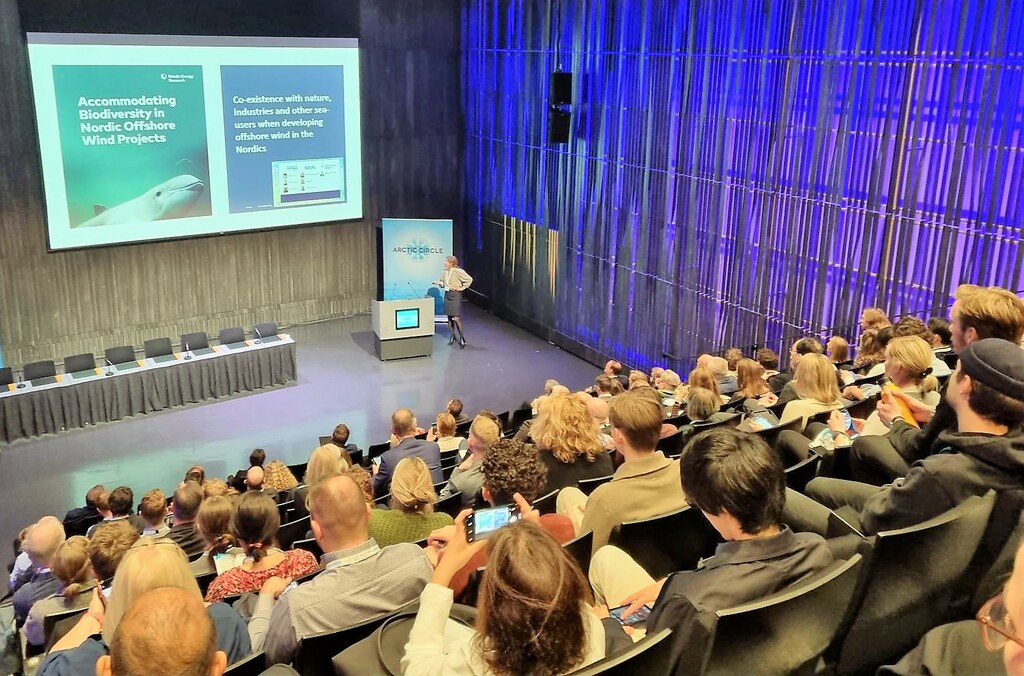 CEO Klaus Skytte, participated from Nordic Energy Research, and noticed a great interest in energy in the North Atlantic Ocean part of the Nordic region.
"The Faroe Islands, Iceland, and Greenland have large energy resources and a unique opportunity to show how the green transition in the Arctic region can be sustainably achieved," says Klaus.
Arctic Circle is an open democratic platform and the largest network of international dialogue and co-operation on the future of the Arctic and the planet. Governments, organizations, corporations, universities, think tanks, environmental associations, indigenous communities, concerned citizens, and others take part in this non-profit, non-partisan establishment.