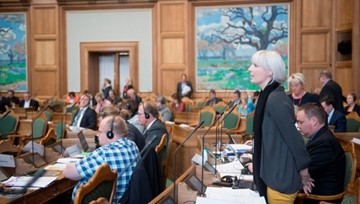 Nordic Energy Research at the Nordic Council Session
Nordic Energy Research participates in the Nordic Council Session 2021 that takes place from 1 to 4 November in Copenhagen. The session is the biggest Nordic political event of the…
Nordic Energy Research participates in the Nordic Council Session 2021 that takes place from 1 to 4 November in Copenhagen. The session is the biggest Nordic political event of the year. The 87 members of the council will come together with the Nordic Prime Ministres and Ministres from other relevant areas of responsibility.
Explore the program of the session here.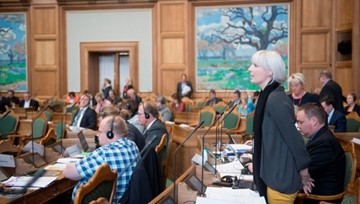 The themes of this year's Nordic Council Session are what the Nordics can learn from the corona crisis, and how the co-operation can be further strengthened. Both themes will be discussed under the following headlines; Growth & Development, Sustainability & Knowledge, and Culture in the Nordic Region.
Throughout the session Nordic Energy Research has an information stand together with the two sister organizations from Nordic Center in Oslo. In addition, Klaus Skytte, CEO, Nordic Energy Research and Senior Adviser Anders Geertsen participate in bilateral meetings.
The session will be streamed in the Nordic languages as well as English.
Watch the live stream here – or sign up for the event on Facebook, where you will get exclusive information, and see a selection of live transmissions from the session.
For further information, news, and program contents click here.