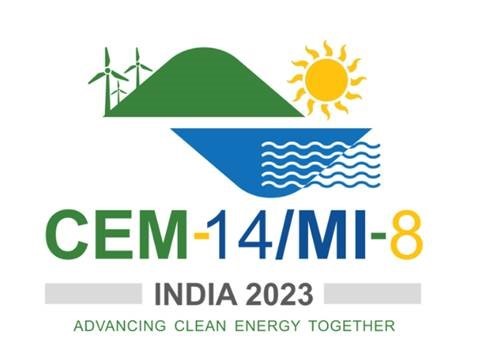 Nordic Energy Research events at Clean Energy Ministerial and Mission Innovation meeting
On 19–22 July, the annual Clean Energy Ministerial and Mission Innovation meeting takes place in Goa, India. The theme for this year's meeting is "Advancing Clean Energy Together", and Nordic Energy…
On 19–22 July, the annual Clean Energy Ministerial and Mission Innovation meeting takes place in Goa, India. The theme for this year's meeting is "Advancing Clean Energy Together", and Nordic Energy Research will be hosting three side events that address hydrogen, green shipping, and the Clean Energy Transition Partnership, respectively, on 19 and 20 July.
The events will be livestreamed – follow the link to see them online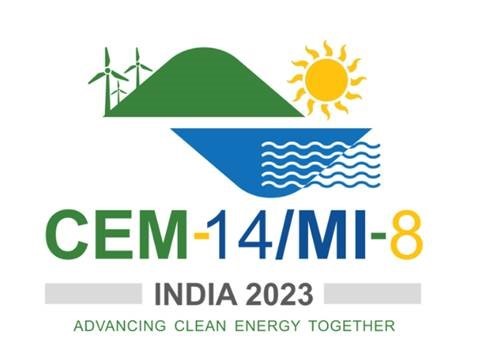 Hydrogen – the Nordic rally to the valley
19 July, at 10.45–11.30 (GMT+5.30), in Ballroom 2
The event puts focus on Hydrogen Valleys and ways to benefit from the Nordic countries' strengths, possibilities, synergies, and technology transformation. The Nordics are frontrunners within deployment of renewable energy and development of clean hydrogen valleys. The dialogue will address so called Hydrogen Valleys, including production and transportation of hydrogen, e-fuels, and new energy hubs in the Nordic region. Closer co-operation and knowledge sharing between the Nordic and other countries could speed up the rapid innovation and deployment, as well as showcase how to unlock the benefits of clean hydrogen as an energy carrier for a global energy transformation. 
Watch the livestream of the event here
Nordic Green Sailing
19 July, at 11.30–12.45 (GMT+5.30), in Ballroom 2
International shipping transports the majority of the world's goods and is responsible for an important part of the global emissions. This is likely to increase unless something is done. The Nordic counties host some of the largest cargo and shipping companies in the world, and have a globally oriented, leading role in the area of green maritime transport. The work in MI Zero Emission Shipping is well under way, and this event will highlight the work, investigate further actions, and highlight the Nordic players and the Nordic contribution. 
Watch the livestream of the event here
CETP – A European Approach to an International Cooperation for the Clean Energy Transition
20 July, at 10.45–12.15 (GMT+5.30), in Ballroom 3
This event is hosted by Nordic Energy Research on behalf of the Clean Energy Transition Partnership (CETP).
The ambition of the CETP is to multiply the budgets and international collaboration efforts in funding the development and implementation of technologies and solutions, which are essential for addressing the climate crisis. Many of the CETP partners are involved in several mission innovations – however, it is crucial to spread the work of the CETP around the world in order to share knowledge and engage new partners in the CETP contributions.

The Clean Energy Ministerial and Mission Innovation meeting (CEM14/MI-8) is the 14th Clean Energy Ministery (CEM) meeting and 8th Mission Innovation (MI) meeting. It will bring together, governments, international organizations, private sector, academia, innovators, civil society, and early career researchers and policymakers over a four-day program featuring high-level ministerial dialogues, global initiative launches, award announcements, minister-CEO roundtables, and a wide array of side-events cutting across diverse themes of clean energy transition.