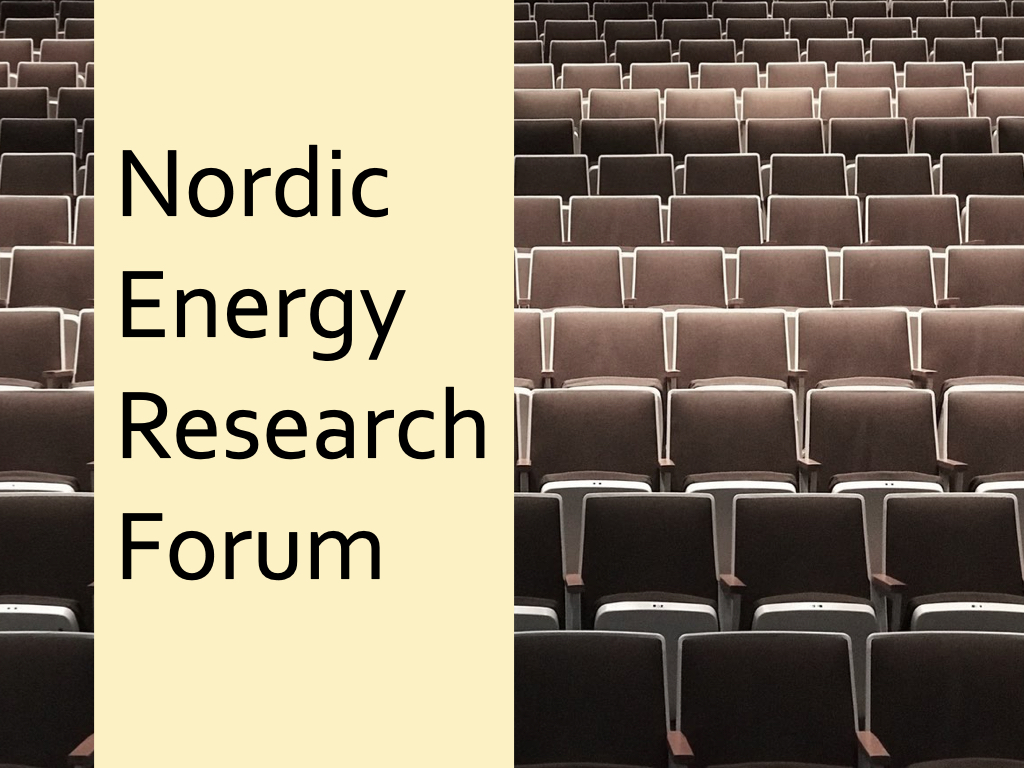 Nordic Energy Research Forum 2021
This year's Nordic Energy Research Forum will take place on the 14th and 21st of September as an online event streamed from Helsinki, due to the Covid-19 pandemic. The forum…
This year's Nordic Energy Research Forum will take place on the 14th and 21st of September as an online event streamed from Helsinki, due to the Covid-19 pandemic.
The forum is an annual event hosted by Nordic Energy Research, to showcase state-of-the-art energy research collaboration in the Nordic countries.
The Forum gathers Nordic stakeholders from the energy sector (research, analysis, industry and business).
See the preliminary program below – the program is continuously updated.
---
Day 1 – the 14th of September

10.00 – 11.15: Smart Energy Systems: State-of-the-Art and Future Opportunities
14.00 – 15.30: Sustainable Transport – Nordic Energy Challenge 2021
---
Day 2 – the 21st of September

10.00 – 11.10: A Carbon Neutral Nordic Energy System
11.20 – 12.15: Sustainable Energy for All
---
The purpose of the forum is to address challenges and opportunities within energy research and co-operation, and strengthen efforts to secure the Nordics as the most sustainable and integrated region in the world.