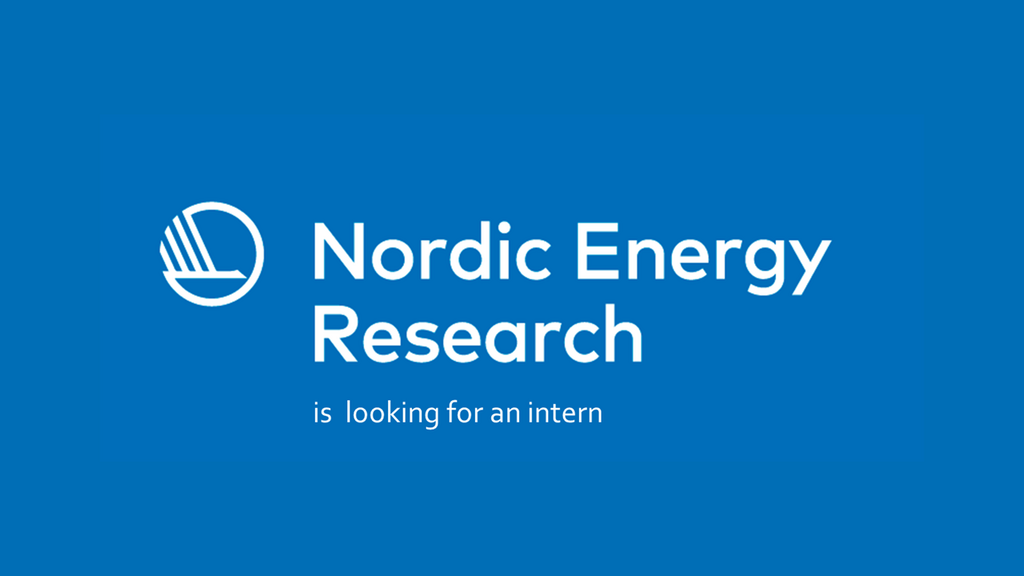 Nordic Energy Research is looking for a communications intern
Are you passionate about communicating research in the energy sector? Then you might be Nordic Energy Research's new communications intern for the spring of 2024. At Nordic Energy Research you will…
Are you passionate about communicating research in the energy sector? Then you might be Nordic Energy Research's new communications intern for the spring of 2024.
At Nordic Energy Research you will get a rewarding internship in energy and Nordic cooperation at the intersection of policy, research, and the green transition.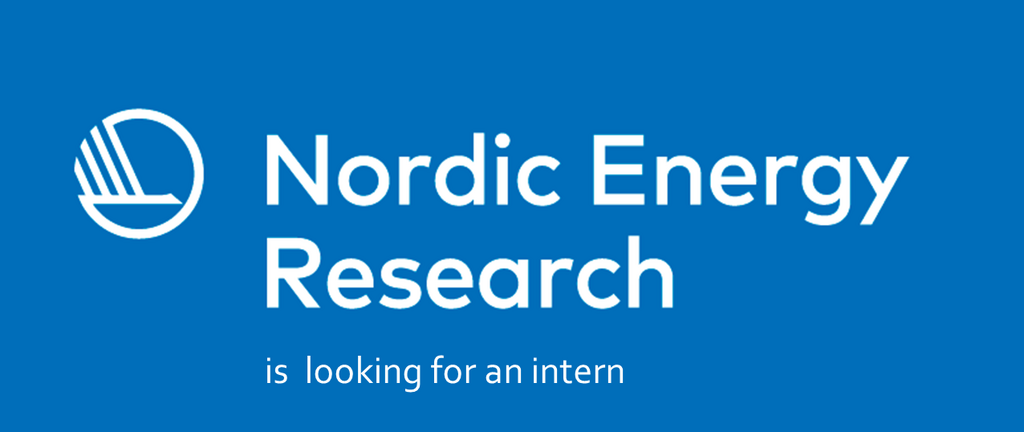 Nordic Energy Research is the Nordic Council of Ministers' institution for joint energy research and policy cooperation. The aims of our work include increasing cooperation on sustainable forms of energy, stimulating the development of new and competitive energy solutions, and supporting the Nordic region's green transition to carbon neutrality.
 
As a communications intern at Nordic Energy Research, you will gain educational and diverse work experience. You will have the opportunity to work with dedicated colleagues from across the Nordic region, to establish an international network and to expand your knowledge of Nordic cooperation and the Nordic energy and research sectors.
What we are looking for
Someone who takes initiative, is committed, and able to work independently as well as in a team. You can express yourself very well both in writing and verbally in at least one Scandinavian language (Danish, Norwegian, or Swedish) and English, and enjoy working with graphics and images as part of communication. It is also important for us that you have an interest in energy and sustainable development. For this internship we are looking for university students.
Work tasks
Since we want to be a rewarding internship, we want your time with us to be exciting, educational and provide you with experiences that will benefit you further in your career. With us, you will have the opportunity to work on a variety of tasks and you will be assigned a mentor among our advisers to guide you.
As a communications intern, you will work with communication in various forms such as website, social media, presentations and design of simple graphic images. A particular focus will be on working on the website as it will be updated in 2024. In general, your tasks will be designed according to your skills and experience, as well as our ongoing projects. However, we also expect you to be able to:
assist in the preparation and realisation of events, conferences and seminars, including meeting packages, protocols and schedules
contribute to the functioning of daily practical routines in the office, and
take care of other ad hoc tasks across the Nordic Energy Research organisation such as planning and implementing social events.
The communication department at Nordic Energy Research consists of two people and we are located together with the communication departments of our sister organisations Nordic Innovation and Nordforsk. In this department we have a total of 10 people with broad Nordic communication experience. You will join a creative learning environment where you will have the chance to try out many different communication tasks. You will also have the opportunity to familiarise yourself with the influence of Nordic co-operation on Nordic and European energy policy.
How to apply
We only accept applications in one Scandinavian language (Swedish, Danish or Norwegian). Your application should consist of your CV and a description of why you are applying for an internship with us and why we should choose you. Please include examples of texts or graphics you have produced. We will accept applications until 30 November 2023.
Further information
Start date: January 2024
Scope: Full time for up to six months
Workplace: Oslo, Norway
Salary: Interns receive a trainee salary of NOK 23,000 per month. Some benefits are also included. If you move to Norway from abroad, we will pay for your flight tickets to and from Oslo.
For more information, please contact Head of Communications Maria Eklöf or CEO Klaus Skytte.