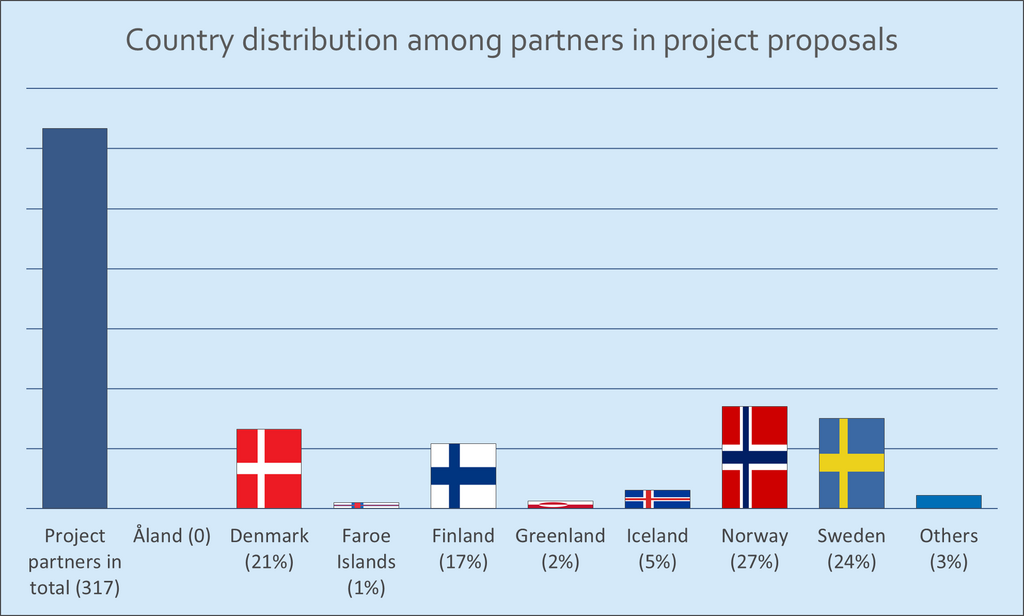 Nordic Grand Solutions project proposals soon fully evaluated
Earlier in September, the call Nordic Energy Solutions for the Green Transition closed on a prosperous note. The call is the first one within the Nordic Grand Solutions for the…
Earlier in September, the call Nordic Energy Solutions for the Green Transition closed on a prosperous note. The call is the first one within the Nordic Grand Solutions for the Green Transition Programme and has proved to be very successful, receiving 35 project proposals in total.
The aim of the call is to provide answers to the major energy challenges toward carbon neutrality. This involves a knowledge foundation identifying the best solutions for the green transition as well as knowledge creation supporting energy and climate decision-making in the Nordics. In November, evaluations of the project proposals will come to a conclusion.
Klaus Skytte, CEO of Nordic Energy Research, notes that the proposals are very varied in thematic focus and scientific approach, with a large number of participants from all Nordic countries and regions.
"The Nordic research communities have responded well to the technology-neutral call. It is already clear that the proposals represent what the research teams really want to look at within their field of work, and they have applied themselves to the open nature of the call, to create the best possible pathways forward towards the green energy transition goals for 2030," says Skytte.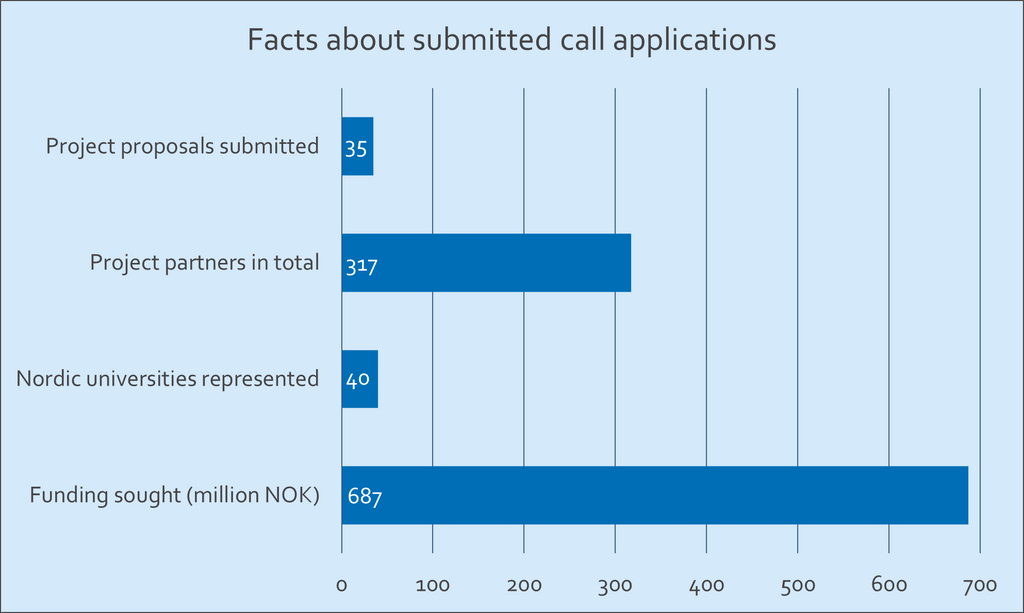 The 35 submitted project proposals comprise 317 partners representing 40 universities in the Nordic region. Altogether, the proposals have sought 687 MNOK in funding. Each proposal selected for funding will be granted between 8 and 25 MNOK.
Nordic added value
According to Lise Nielson, Senior Adviser at Nordic Energy Research and Administrator of the Nordic Grand Solutions Programme, there has been a very strong interest in the call, which is well reflected in the high number of applications. Nielson has compiled the evaluations of the expert panel that thoroughly reviewed each application. The evaluations are based on aspects regarding scientific value, innovation potential, impact, and implementation qualities.
Furthermore, a key element in the evaluation process of the Nordic Grand Solutions call is Nordic added value. A minimum of three Nordic countries must be represented in the project consortium, and there is great Nordic representation among the project proposals.
Out of the 317 partners in the project proposals, there were 66 from Denmark, five from the Faroe Islands, 54 from Finland, six from Greenland, 15 from Iceland, 85 from Norway, 75 from Sweden, and 11 from other countries.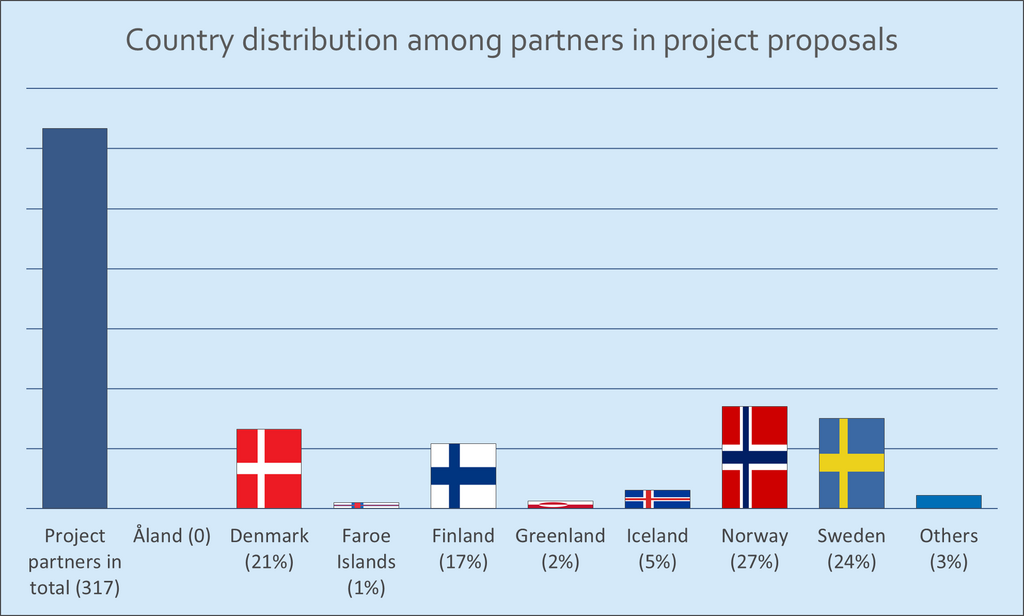 Next, the evaluated and ranked proposals will be narrowed down to 3–6 projects selected for funding and approved by the Board of Nordic Energy Research at the end of November or beginning of December.
In light of the high quality displayed among the submitted applications, the forthcoming research within the Nordic Grand Solutions Programme holds remarkable potential to support the Nordic region in leading the green transition. Nordic Energy Research is looking forward to the programme's continuing contributions to overcoming the obstacles to a smart, socially sustainable, and green energy future.