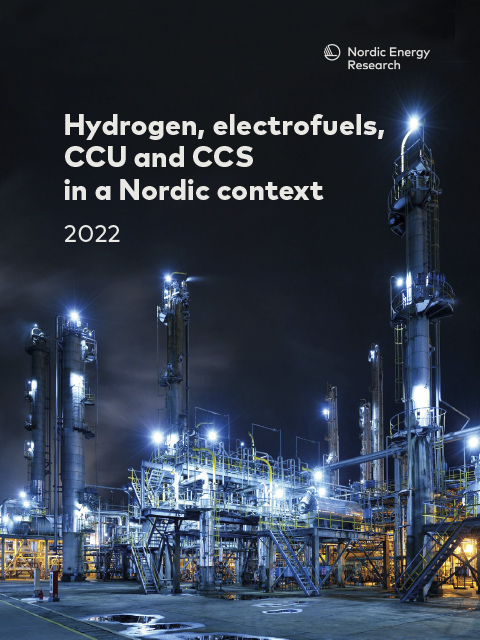 Nordic leadership in the green transition
The new report Hydrogen, electrofuels, CCU and CCS in a Nordic context highlights extensive efforts in all Nordic countries to further the use of Hydrogen, electro-fuels as well as CCUS…
The new report Hydrogen, electrofuels, CCU and CCS in a Nordic context highlights extensive efforts in all Nordic countries to further the use of Hydrogen, electro-fuels as well as CCUS (carbon capture use and storage) to reduce CO2 emissions.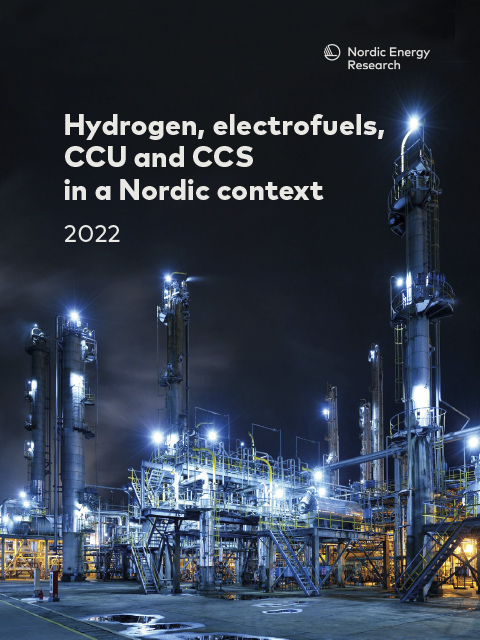 The report presents challenges, conditions, and opportunities, and how Nordic countries can strengthen innovative technologies in the coming years and recommends:
Cooperate to unleash the potential of hydrogen production, storage, and distribution infrastructure as part of the future energy system
Develop a Nordic network for CO2 – capture, transport, and storage
Increase stakeholder involvement and develop cross-Nordic training programs to ensure necessary skills
Explore financial, technical and regulatory challenges as well as new financial incentives such as CO2 pricing, taxation, or reversed auctioning.
Nordic activities
The international focus on hydrogen and electro-fuels – as well as CCS and CCU – is gaining momentum. The Nordic countries have numerous activities and a great industrial interest in these technologies. In the Nordic countries the production and distribution of renewable hydrogen and ammonia, including various types of electro-fuels is increasing.
"There are promising synergies between the efforts in the Nordic countries. For example, some have cutting edge electrolysis companies, some excel in production of fuel cells and others have extensive experience in capturing and storing CO2," says Kristoffer Böttzauw, Director General, Danish Energy Agency.
The Nordic governments are working closely with private actors to boost low-carbon solutions and have supported several innovative projects in recent years. The Nordic co-operation supports this by launching roadmaps and strategies.
"If we want to realise our national and Nordic climate ambitions, alternative fuels, decarbonisation of industries and capturing/storing of CO2 are key factors. If we also manage to store significant amounts of CO2 from biological sources, it provides a net-negative solution," says Robert Andrén, Director General, Swedish Energy Agency.