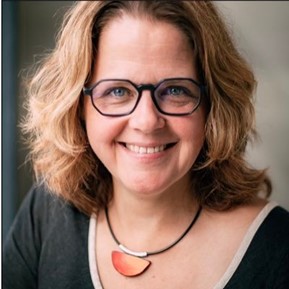 Presentation of the Jury – Nordic Energy Challenge 2021
Meet the jury of the Nordic Energy Challenge 2021 Below you find a short presentation of each of the three members of the jury
Frida Frost
Frida Frost is the COO of PowerLabDK, an experimental platform for electric power and energy and a national green lab under the Danish Energy Agency. Frida has extensive knowledge within the technological field and is also an experienced entrepreneur with her own consultancy firm, specialized in counselling clients operating within the energy and climate industry. Since 2010, she has held Board Chairman positions for several associations, including the Danish Society of Engineers IDA, where she played a major role in the development of IDA's new vision and strategy with a focus on identity, globalization, influence  and core services. She is also chairman of Experimentarium, science centre.
Nationality: Danish
Areas of expertise: Business analysis & strategy, Digitalisation, Energy Systems, Renewable energy, and sustainable development
Education: Master of Science in Engineering, Energy Management and Systems Technology, Technical University of Denmark (DTU)
Leisure:  I like walking and biking tours, beaches and sunsets, a good viewpoint, travelling, being with family and friends in our summer cottage, curious of nature.
Maria Fiskerud
Maria Fiskerud is the project manager for the Nordic Network for Electric Aviation (NEA), a platform that allows actors within aviation and airports in the Nordics to come together to accelerate the introduction of electric aviation in the Nordic countries. She is also innovation cluster manager for the Swedish initiative Fossil-free Aviation 2045. In 2015, she took part in starting up the Fly Green Fund and became their first CEO. To date, this association has delivered around 1,400 tonnes of bio-aviation fuel to Swedish airports. Maria is nothing less than a pioneer in fossil-free aviation and has more than 20 years' experience of change management towards a more sustainable future , including vast experience in innovation and sustainability, ranging from industry to start-ups.
Nationality: Swedish
Areas of expertise: Fossil-free aviation, sustainable development, project management, marketing and business development
Education: Media production, future strategies and management
Leisure: Spending time with friends and family, hiking and reading.
Klaus Skytte
Klaus Skytte is the CEO of Nordic Energy Research and the Chairman of the Jury in Nordic Energy Challenge 2021. He holds a PhD in Economics from the University of Copenhagen and has worked in fields related to energy, climate, and the environment since 1996 – both in the Nordic region and internationally. Before taking over Nordic Energy Research, he held the position as Head of Energy Economics and Regulation at the Technical University of Denmark (DTU). He has been a member of the Energy Board of Appeal in Denmark and has served as Denmark's national expert in the international ISGAN collaboration on Smart Grids.  Klaus also served on the board and chaired a program under the European Energy Research Alliance ERRA and is currently an appointed member of European Clean Hydrogen Alliance roundtables.
Nationality: Danish
Areas of expertise: Energy Policy, Regulation, Energy Markets, Renewable Energy, Wind Power, Smart Grids, E-mobility
Education: Micro- and energy economics at University of Copenhagen and Technical University of Denmark (DTU).