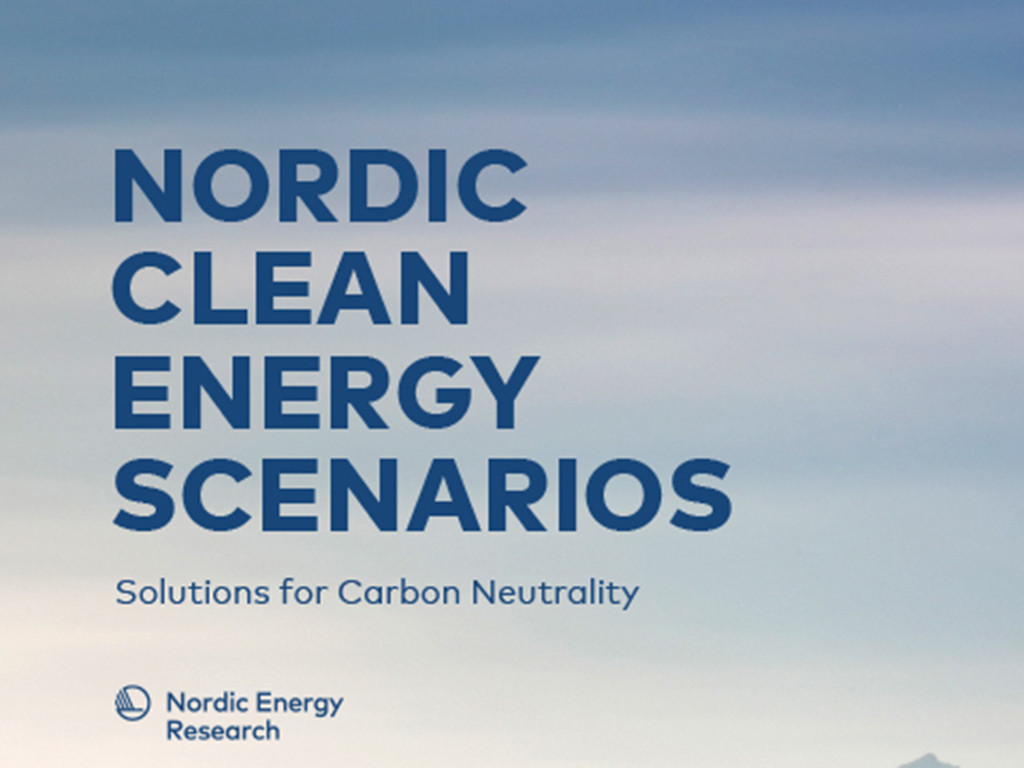 Reaching Nordic Carbon Neutrality – the Role of Bioenergy and Negative Emissions
Wednesday morning on December 8, Nordic Energy Research's Senior Adviser Kevin Johnsen opened the webinar Reaching Nordic Carbon Neutrality – the Role of Bioenergy and Negative Emissions. The webinar was…
Wednesday morning on December 8, Nordic Energy Research's Senior Adviser Kevin Johnsen opened the webinar Reaching Nordic Carbon Neutrality – the Role of Bioenergy and Negative Emissions. The webinar was arranged in cooperation with Energiforsk and based on the results from report Nordic Clean Energy Scenarios (NCES). Energiforsk's CEO Markus Wråke moderated the webinar.
Nordic Clean Energy Scenarios is one of the largest efforts Nordic Energy Research has made in the last years. Kevin gave a brief, overall presentation of the report's framework, which involves five solution tracks towards carbon neutrality. At the webinar, two of the solution tracks were discussed – bioenergy and carbon capture and storage – as keynote speakers took a deep dive into these matters.
Torjus Folsland Bolkesjø, Professor at the Norweigan University of Life Sciences, dealt with the significant part that forest biomass has played, still plays, and will play in the Nordics. He asked if we will be able to replace imported biofuels with Nordic sustainable biofuels and if we can meet the increasing demand, and brought up three main challenges and trade-offs regarding bioenergy – environmental impacts from biomass harvesting, managing short- and long-term climate impacts, and high energy efficiency in heating or fuels for hard-to-abate sectors. This was followed by a Q&A with Harri Laurikka, Managing Director at the Bioenergy Association of Finland.
Kenneth Karlsson, Senior Project Manager at IVL Swedish Environmental Research Institute, pointed out that "bioenergy plays a very important role in relation to Nordic national targets for CO2 neutrality. All scenarios of the NCES report reach national targets but the amount of CO2 captures in 2050 depends on cost and acceptance".
Filip Johnsson, Professor at Chalmers University of Technology, contributed with insightful comments and the audience, reaching 107 participants, joined in with attentive questions.
View the webinar presentation here.
Watch the recording of the webinar here.
On January 19, a second webinar will take place about the Nordic Energy Scenarios report's other solution tracks. Sign up here.