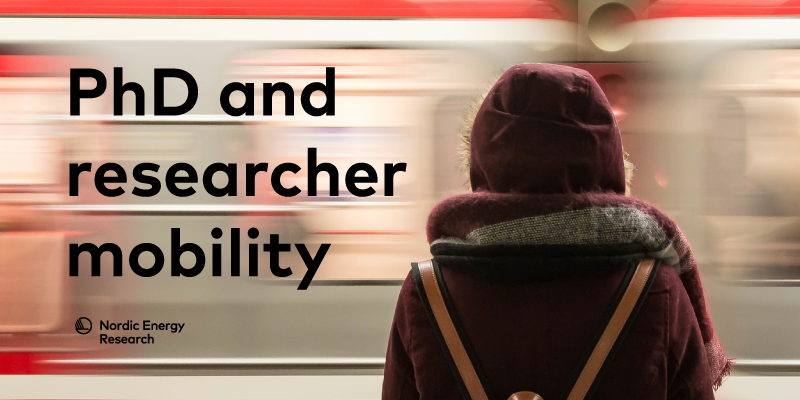 Successful webinar promotes the Nordic or Nordic-Baltic PhD- and Researcher Mobility Program
On Monday, October 4, Nordic Energy Research hosted a webinar targeting potential applicants for the Nordic or Nordic-Baltic PhD and Researcher Mobility Program 2022-24. Senior Adviser Kevin Johnsen and Adviser…
On Monday, October 4, Nordic Energy Research hosted a webinar targeting potential applicants for the Nordic or Nordic-Baltic PhD and Researcher Mobility Program 2022-24.
Senior Adviser Kevin Johnsen and Adviser Nicki Carnbrand Håkansson explained about the program – and the 42 participants were guided in how to submit a successful proposal.
The key messages were:
The project consortia are required to apply through the official application portal to be considered valid. Please note that a draft can be saved several times before submitting the final project.
Nordic Energy Research requires that all relevant eligibility criteria are fulfilled. Thus, applicants are encouraged to doublecheck that both general and special eligibility criteria are fulfilled before submitting their application.
Eligible applications are evaluated based on quality of curriculum and relevance, feasibility of deliverables and milestones, as well as Nordic or Nordic-Baltic added value. Applicants that consistently consider these evaluation criteria throughout their project will have a greater chance of receiving funding.
Submission deadline is 28th of October 2021, 13:00.
Questions and answers from the webinar