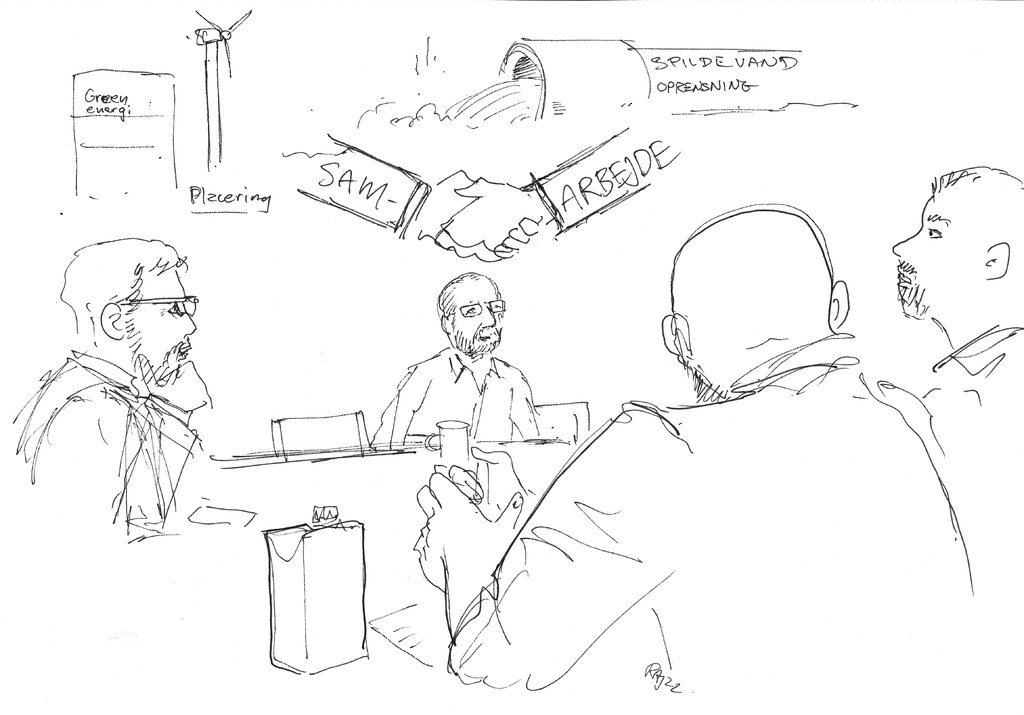 Take aways from the workshop in Fredericia
At the hydrogen workshop in Fredericia, the keynote speakers highlighted many instructive points that deserve to be repeated - and perhaps act as inspiration for others. Below you find an…
At the hydrogen workshop in Fredericia, the keynote speakers highlighted many instructive points that deserve to be repeated – and perhaps act as inspiration for others. Below you find an overview of the inspiring points.
Here you can access the presentations given by the keynote speakers.
Creating an industrial symbiosis
Per Møller from Kalundborg Symbiosis took the workshop participants through a session on creating a green energy business through local industrial symbiosis.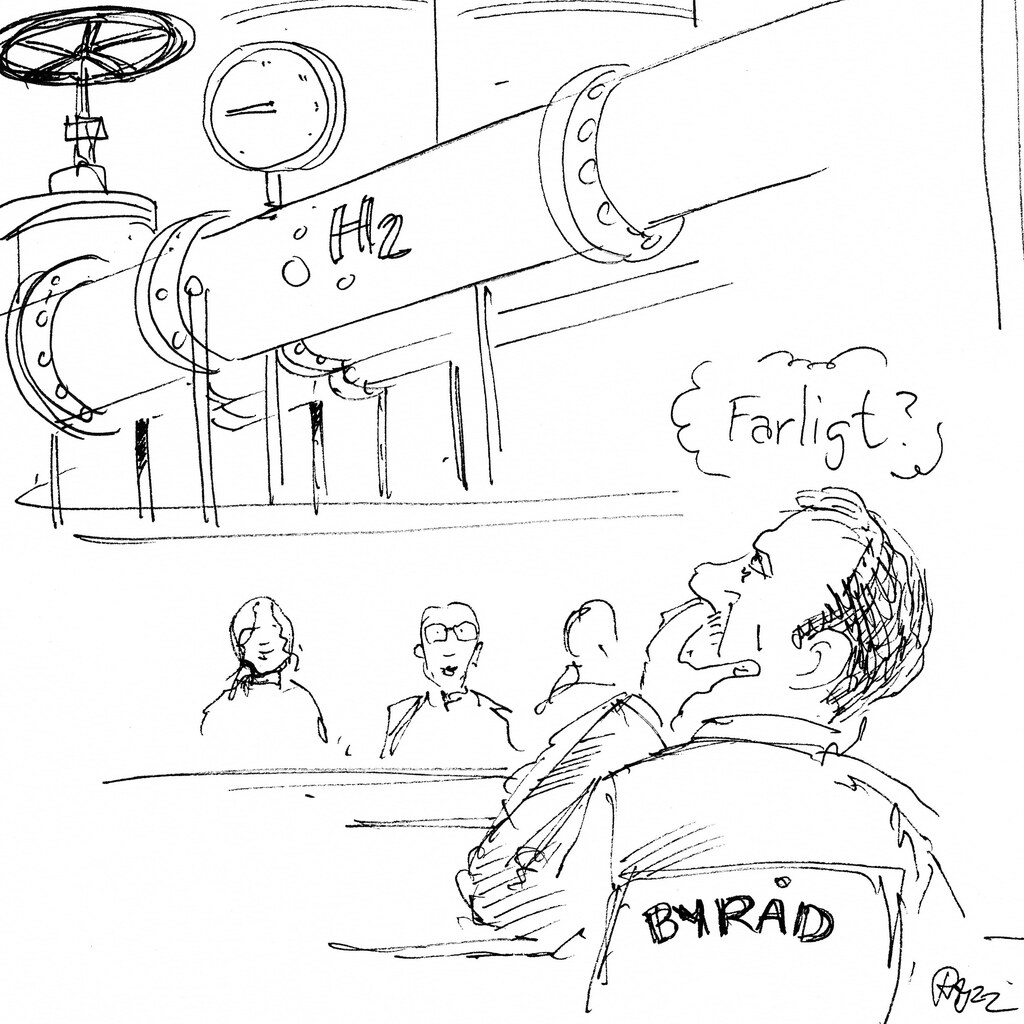 An industrial symbiosis is about working together in partnerships, where synergies are developed for mutual benefit. By exchanging material, water, and energy streams between partners, Kalundborg Symbiosis increases resilience and financial gains, while simultaneously reducing the environmental impact and expenses. During the years, projects ranging from algae production facilities to bio-ethanol production have been completed. Today, more than 20 projects are operating on a commercial scale.
Civil engagement in the transition to green fuels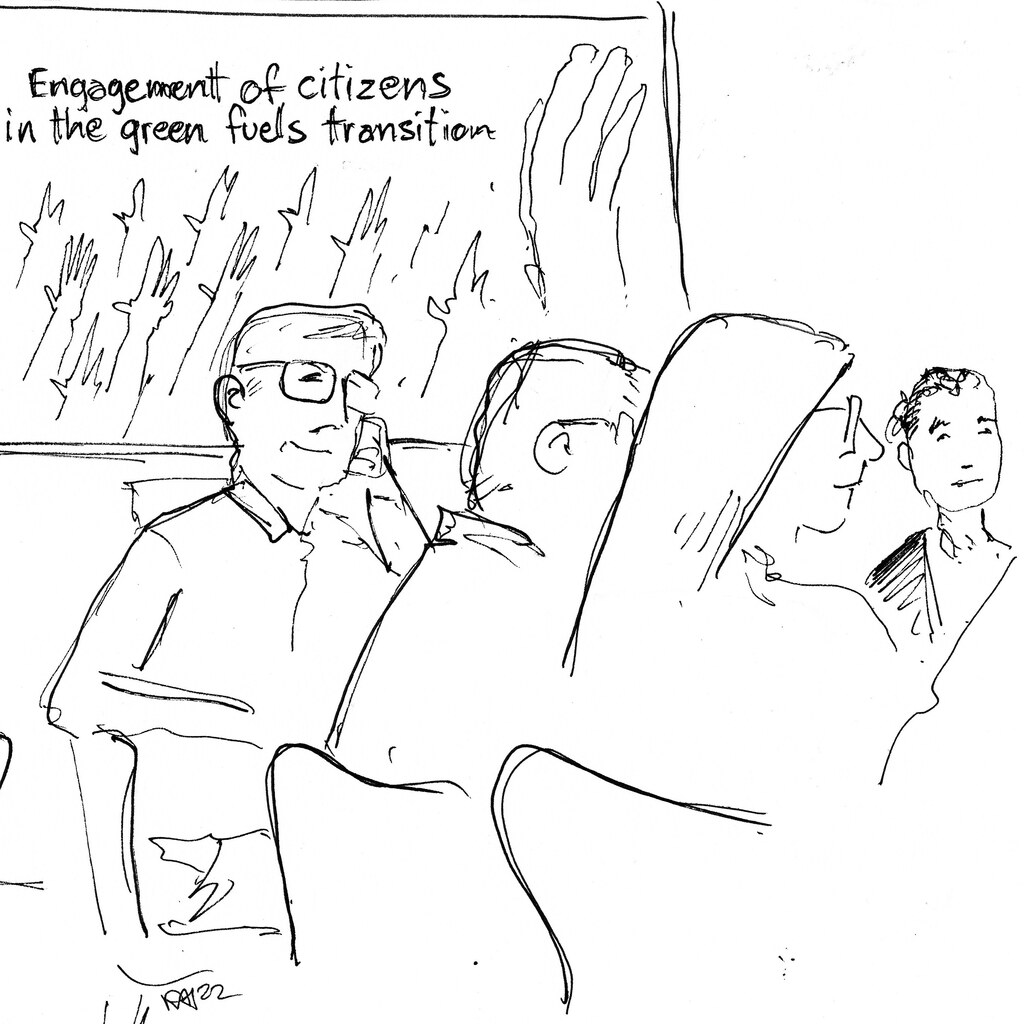 Anders Horsbøl from Aalborg University introduced the research project Innomission 2, which deals with green fuels in transport and industry.
Horsbøll emphasized the importance of early citizen involvement, a fair and transparent decision-making, and the possibility of local ownership to avoid opposition and time-consuming conflicts, which risk slowing down the green transition, including the development and implementation of green fuels.
From 50 to +100 pct. green energy
Nicolai Sørensen from Energinet – the national Danish transmission system operator gave a presentation of Power-to-X in Denmark – sector coupling and system integration. Energinet is challenged by the balancing act of ensuring that green transition is carried out in an economically responsible manner without compromising on high security of supply.
Denmark has achieved a very high security of supply despite the fact that the share of renewable energy from fluctuating wind power today amounts to more than 50 pct.
Studies have shown that some of the best wind sites in the entire North Sea have an offshore wind potential of at least 40 GW. Furthermore, the development of PtX projects in Denmark is already moving fast. The political ambition is to establish 4-6 GW PtX projects in 2030 plus 10 GW project visions for 2030 (domestic market + export).
Early involvement of local politicians
Tommy Sørensen – from the Municipality of Fredericia presented the central steps in the political decision-making process. The importance of involving and continuously informing both local and national authorities as early as possible is absolutely crucial.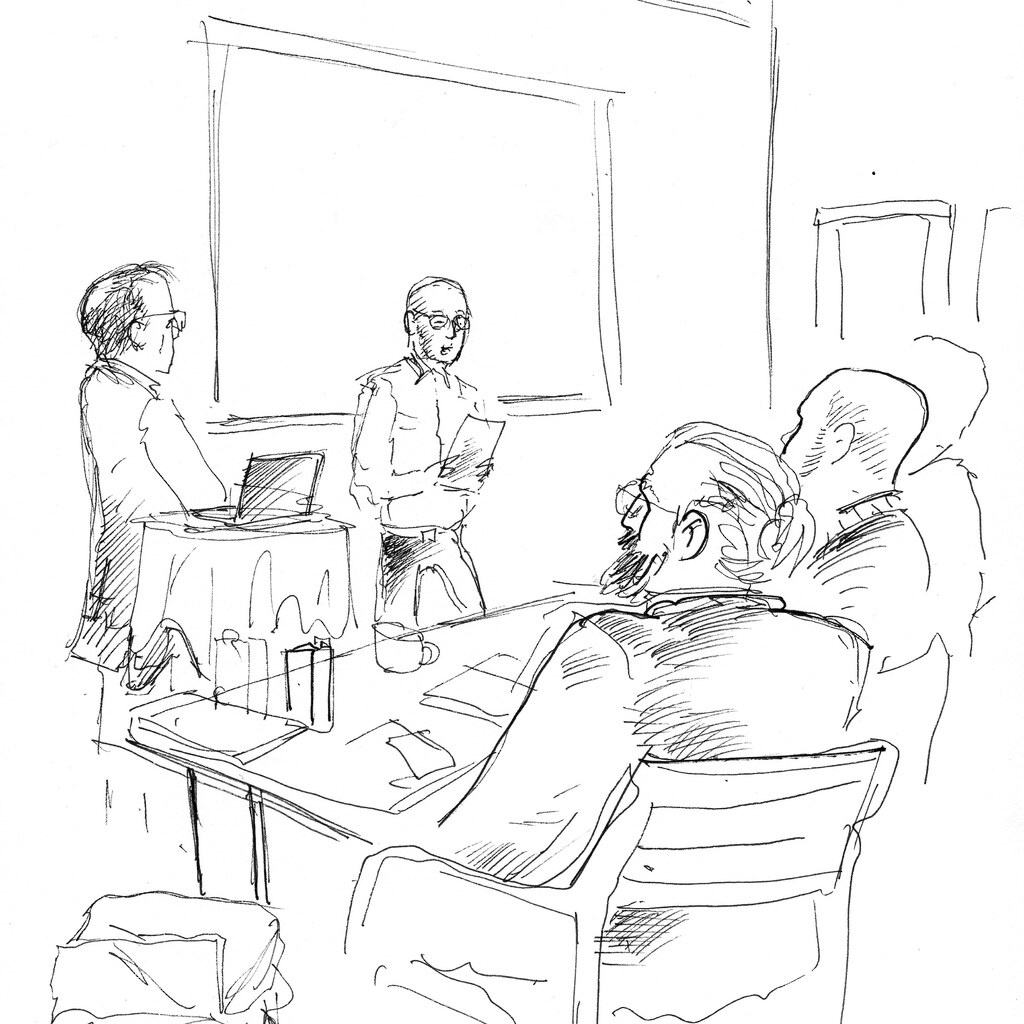 The following should always be considered in the decision-making and approval processes: 1) Co-operation and co-ordination between relevant authorities and participating stakeholders. 2) A jointly agreed timetable for the implementation of the individual project steps. 3) If a foreign developer is involved in a project, it is an advantage to enter with a consultant, who has knowledge of Danish legislation and practice.
Not in my backyard
Søren Schmidt Thomsen from Triangle Energy Alliance (a northern European center for green fuels) explained that the alliance consists of a partnership between municipalities, energy companies and technology providers. The purpose of the alliance is to establish innovative networks that emphasize Fredericia and the surrounding area as a natural center for analysis and mapping activities in the green fuels of the future.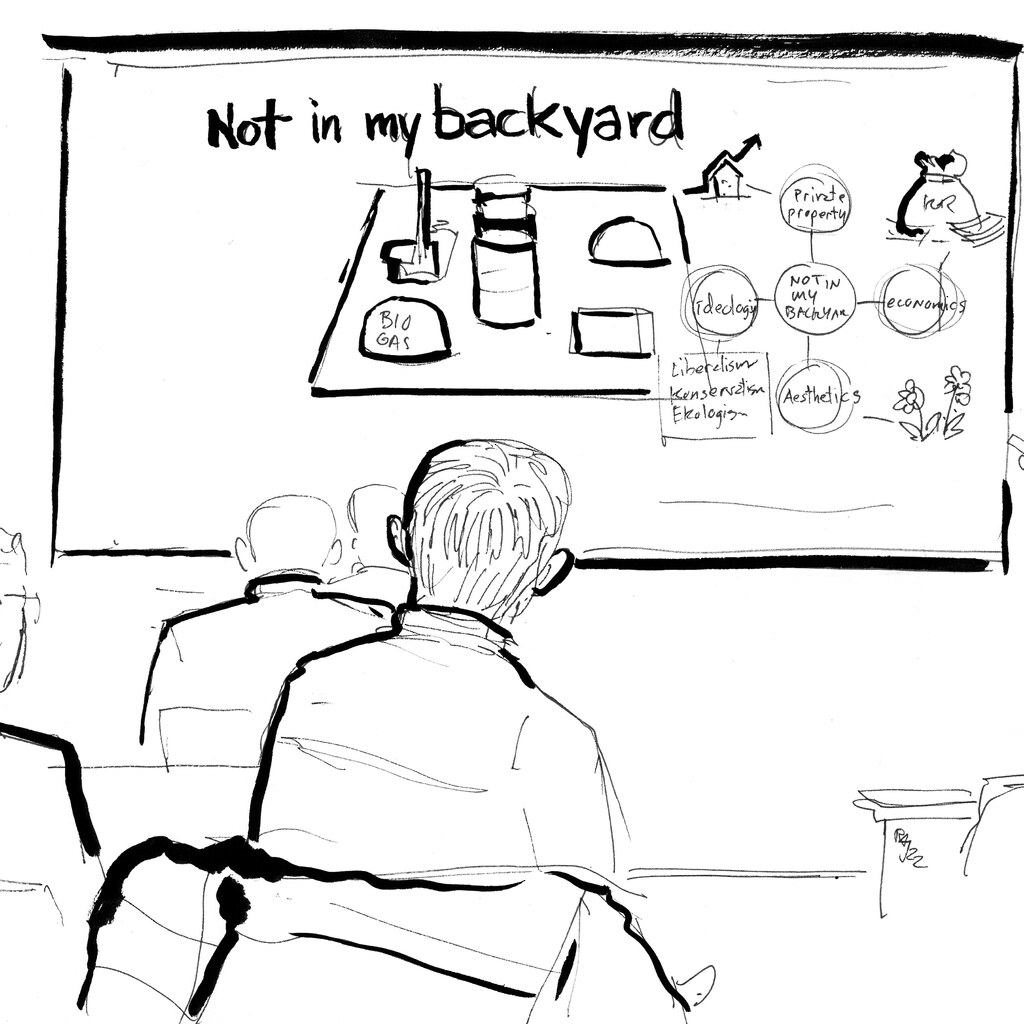 To avoid the attitude "Not in my backyard" Søren suggests the following:
Dialogue
Responsiveness
Political transparency – both at a local and national level
Local anchoring
Economic incentives for local citizens
Improved accessibility to local recreational areas
The Sludge2Fuel project
Peter Daubjerg from Fredericia Municipal Wastewater Treatment Center (Fredericia Spildevand og Energi) presented the Sludge2Fuel project. The project is about wastewater from industries (70 pct.) and municipal institutions (30 pct.). A total of 10 million cubic meters of wastewater is processed annually. Byproducts are 6000 tons of sludge as well as biogas, electricity and heat.
The Sludge2Fuel project has receives 19,4 mDKK from the Energy Technology Development and Demonstration Programme – EUDP during 2021-2024. The wastewater sludge will be processed into transportation fuels, through refining at the Crossbridge Energy A/S refinery in Fredericia. Partners also include Circlia Nordic, Krüger and Aarhus University.
The Pilot will try to address the following challenges: Will the plant be able to handle the byproducts of Hydrothermal Liquefication during testing? Will a full-scale implementation be commercially viable?  Future ownership structure of the new plant (monopoly dilemma)? Will the current energy plant become redundant? How will the energy consumption and carbon footprint look like?
Here you can access the presentations given by the keynote speakers.