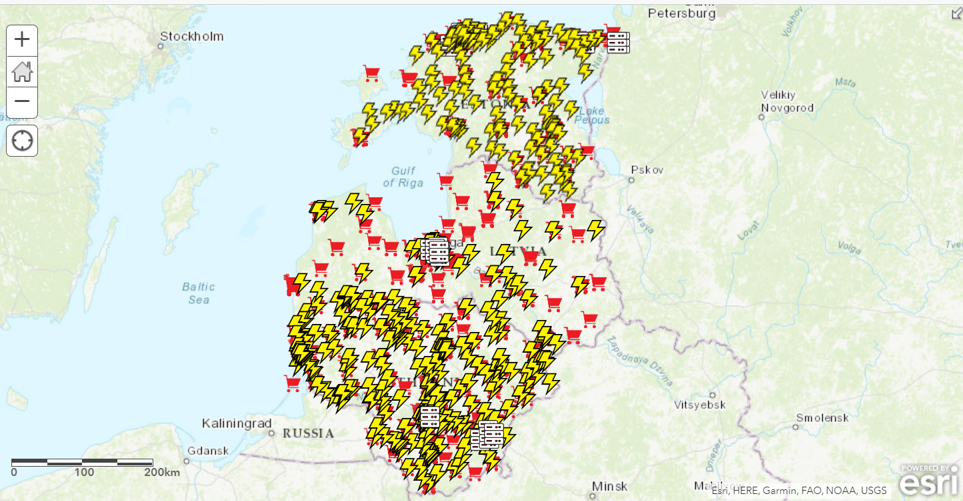 The current state of power-to-heat integration into the heat supply in the Baltics
One of the Agent-GIS project tasks was to create a high-resolution GIS database for digital mapping of 5GDHC agents. Data collected during the research gave possibility to update the interactive…
One of the Agent-GIS project tasks was to create a high-resolution GIS database for digital mapping of 5GDHC agents. Data collected during the research gave possibility to update the interactive map, created during previous The Joint Baltic-Nordic Energy Research program project "Heat pump potential in the Baltic States". Layers with data regarding three 5th generation district heating and cooling agents have been added:
Data centers
Retail stores
Electric substation
Updated map is available here.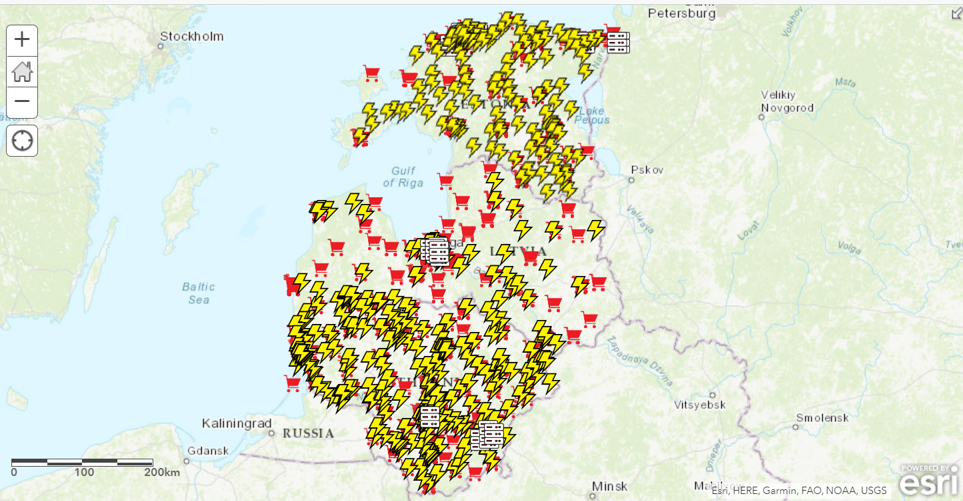 With the funding from the Baltic-Nordic Energy Research Programme two projects "Heat Pump Potential in the Baltic States" (40018 – A1H) and Techno-economic performance and feasibility study of the 5GDHC technology using agent based modelling and GIS (5GDHC-Agent-GIS, 10745) review scientific paper has been published, where the current state of power-to-heat integration into the heat supply in the Baltics is examined.
The scientific paper:
Volkova, A.; Koduvere, H.; Pieper, H. (2022). Large-scale heat pumps for district heating systems in the Baltics: Potential and impact. Renewable and Sustainable Energy Reviews, 167, #112749. DOI:
10.1016/j.rser.2022.112749.