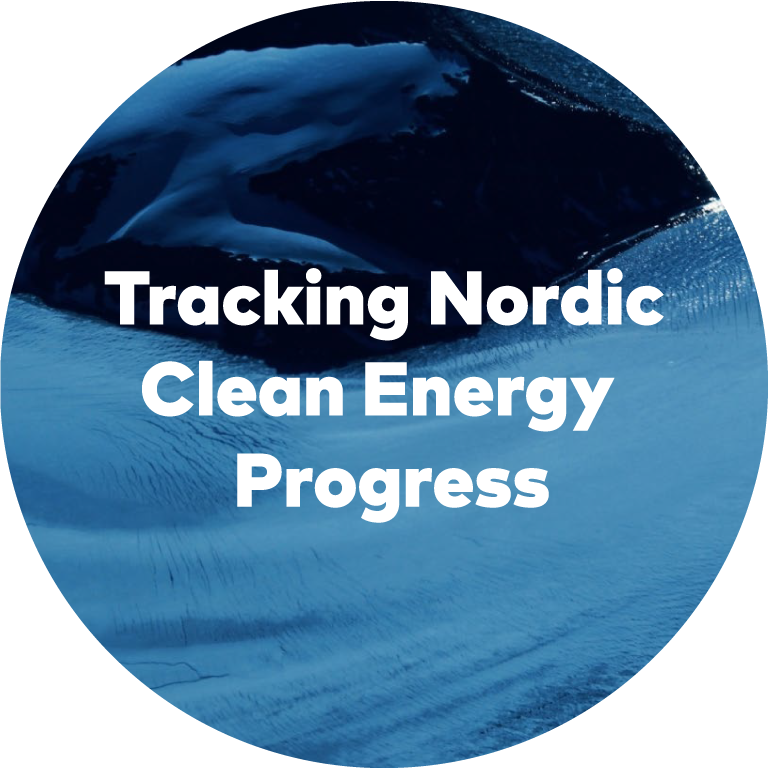 "What about the climate in the Nordics?"
In January 2019, the Nordic Prime Ministers joint declared their commitment to make the Nordic region carbon-neutral. Are we on track? What solutions are at hand? On 23rd October 2019…
In January 2019, the Nordic Prime Ministers joint declared their commitment to make the Nordic region carbon-neutral. Are we on track? What solutions are at hand?
On 23rd October 2019, the Norwegian and Finnish embassies jointly hosted a breakfast seminar organised by Nordic Energy Research and the Finnish Innovation Agency (Sitra) At the seminar two brand-new reports that may contribute to this goal by providing actionable analytical insights were presented.
Bo Diczfalusy, Senior Adviser at Nordic Energy Research, presented Tracking Nordic Clean Energy Progress 2019  The report tracks Nordic progress towards a carbon-neutral society by highlighting major trends and presenting Nordic solutions that could have a global impact. The report documents the latest progress in low-carbon technology development and penetration, as well as sectors that are lagging behind. The key findings are summarised below: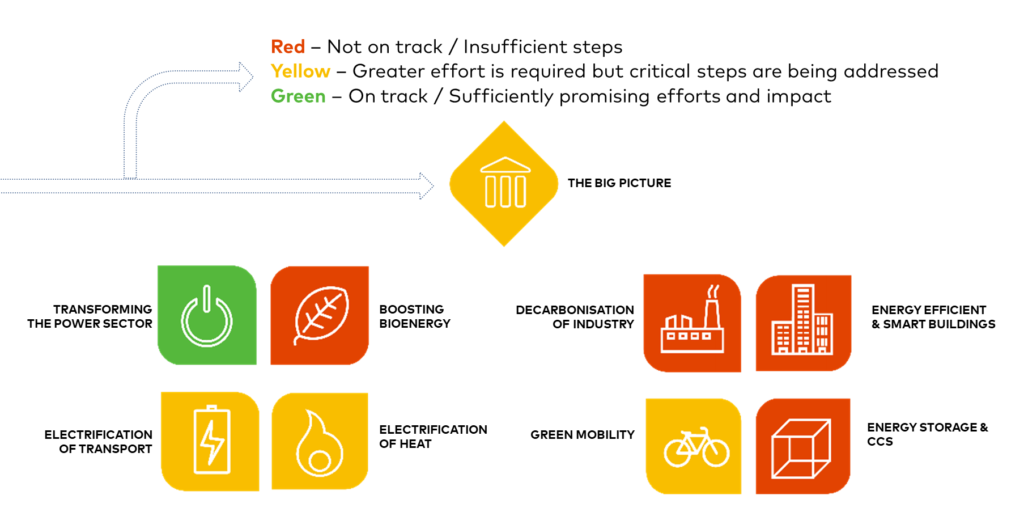 Oras Tynkkinen, Senior Advisor at Sitra, presented Nordic Green to Scale Cities and Communities which offers a compelling answer to an interesting question: How far could we get simply by scaling up already proven Nordic low-carbon solutions? The results show how implementing existing low-carbon solutions in Nordic cities and communities can take us a long way towards carbon-neutrality. The figure below sums up the scale-up potential of 14 tried-and-tested solutions from Nordic cities and communities: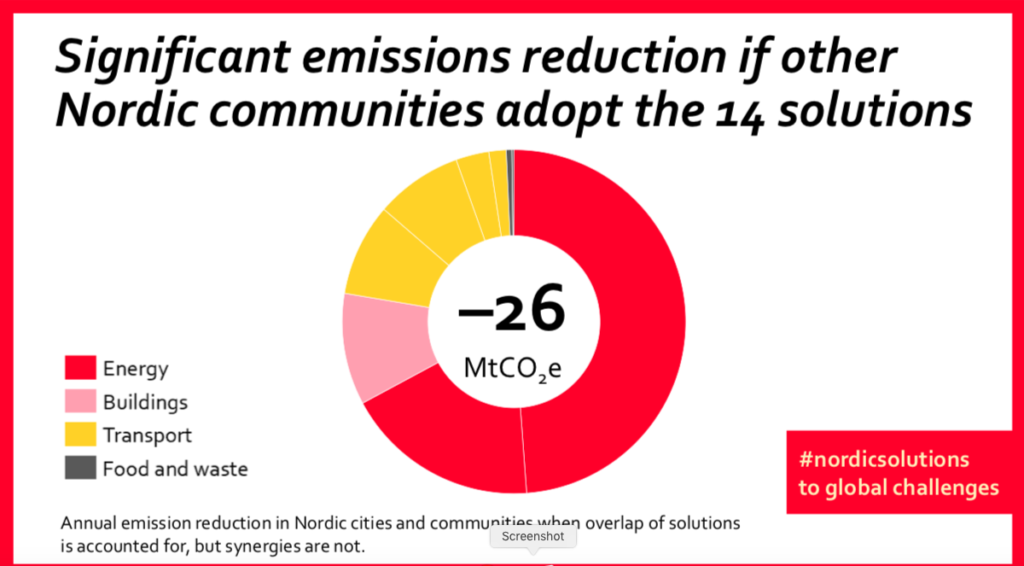 The presentations were followed up by a panel discussion between two members of Swedish Parliament Cecilie Tenfjord-Toftby (Moderates) and Rickard Nordin (Center Party) and Åsa Romson former Minister of Climate and Environment (Green Party). the discussion was chaired by Mette Kahlin McVeigh from the Liberal Thinktank FORES.
Link to the presentations: 
Link to report: Tracking Nordic Clean Energy Progress 2019