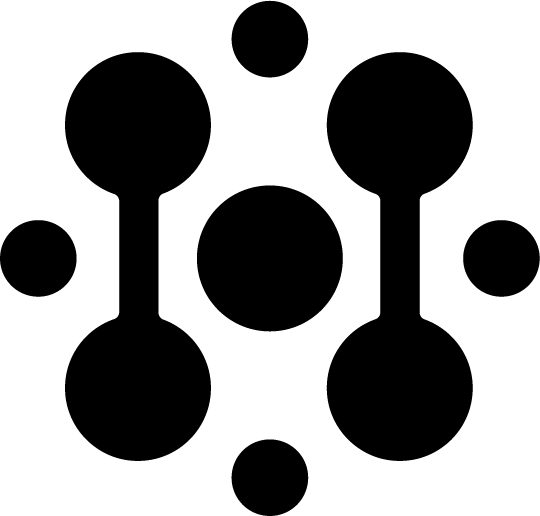 Call for proposals: Nordic Hydrogen as Energy Hubs
The call for proposals for the Nordic Hydrogen as Energy Hubs Programme is open. The programme is funded by Nordic Energy Research together with Business Finland, Icelandic Research Fund, Innovation Fund Denmark, Norwegian Research…
The call for proposals for the Nordic Hydrogen as Energy Hubs Programme is open. The programme is funded by Nordic Energy Research together with Business Finland, Icelandic Research Fund, Innovation Fund Denmark, Norwegian Research Council,and Swedish Energy Agency.
Background
The potential of hydrogen to become a zero-emission energy carrier, storage solution, serve as feedstock and as a fuel for hard-to-abate sectors have become a very attractive option in the quest to reduce CO2-emissions both at EU-level and in the Nordic region. All the Nordic countries – Norway, Sweden, Denmark, Finland and Iceland – have roadmaps and strategies related to hydrogen. In addition, there are several research programmes and industrial projects launched.
Thematic scope
The research programme will be organized with a theme considered to provide common interest for all Nordic countries intended to complement rather than duplicate national R&D programmes. This Nordic collaboration should create outcomes and impact of greater value for the countries involved than could be achieved through national activities alone.
"Nordic hydrogen valleys as energy hubs – by 2030 and 2040"
Demonstrate the use of hydrogen, ammonia and electrofuels in the wider energy systems. For example; in ports, within transportation and industry.
Topics may also include a link to sector coupling, such as district heating or industrial processes that support the position of hydrogen valleys as energy hubs.
Projects should assess technological, safety and socio-economical barriers for a hydrogen, ammonia and e-fuel based transition in, for example; harbour operations, including fuelling of vessels and transportation and logistics-related services.
Projects should identify and outline ambitious pathways towards 2030 and 2040 hydrogen value chains and infrastructure in energy hubs.
Deliver tangible outputs at clearly defined milestones and adjust for emerging shifts and technological breakthroughs.
Nordic added value of the programme
Projects should create outcomes and impact of greater value for the countries involved than could be achieved through national activities alone. Examples of such added value may be building critical mass; networking; sharing data, infrastructure and resources; enhancing scientific excellence; creating societal impacts; and contributing to research-based policymaking. Projects should be agile in the sense that they can and will adapt to fast innovative, structural or political changes during the project timeline.
The programme will promote green growth in the Nordic region based on knowledge, innovation, mobility and digital integration, in line with the Nordic Council of Minister's vision of a green and competitive Nordic region.
Eligibility
Only projects with participation from two or more Nordic countries will be eligible
The formal applicant (Project Owner) must be a Research Performing Organisation (RPO) based in one of the Nordic countries
The Project Manager must be an established senior researcher from this RPO
The project must include at least two private enterprises from two different countries participating in the consortium with an in-kind contribution
Projects must begin by 28th February 2023 and must operate continuously for a period up to 3 years
Proposals must be submitted electronically through the call system accessible at https://funding.nordforsk.org/portal/#call/2705/details
The project must follow the instructions regarding length, formatting and budgeting specified at the call portal.
Letters of intent expressing institutional commitment from all participating partners must be provided together with the full proposal
Projects must address the thematic scope of the call
The sum applied for must be within the maximum limit stated under Financial Framework (20 MNOK)
It is essential that applicants familiarise themselves with their respective national funding agency's rules, in addition to the aforementioned eligibility criteria.
A summary of national eligibility requirements is provided under Appendix 1 – National regulation (see below). Applicants may contact their respective national/regional contact points for clarifications prior to submitting a full project proposal.
Read the full call text here
Download Nordic Energy Research's standard contract here
Timeline
Call opens – 20th May 2022
Webinar – October – Info-meeting Webinar
Submission Deadline 31 October 2022 at 13:00 (CET) "Nordic energy valleys as hydrogen hubs – by 2030 and 2040"
Eligibility and evaluation phase
NER Eligibility Check – [November 2022]
National eligibility check – [November 2022]
Aggregated Shortlist – [End November 2022]
Applications sent to external experts – [Mid December 2022]
Deadline for expert assessments – [Mid January 2023]
Selection Phase
Steering Board meeting and decision on funding – [End January 2023]
Decision communicated – Announcement of decision – [February 2023]
Project Phase
Project start date – 28th February 2023
Financial framework
The total sum set aside to this programme is up to 80 MNOK over three years. Applicants can apply for up to 20 MNOK for the consortium. All types of partners can participate in an application and get funding according to the national funding rules. However, only applications with at least two private enterprises from two different countries represented is eligible for funding. The participating enterprises should contribute with a substantial in-kind contribution. Partners outside of the Nordic countries may participate in the research consortium but are not eligible for funding. Their involvement would be on an in-kind or in cash basis.
Contact
Lise Nielson, Senior Adviser: lise.nielson@nordicenergy.org
or
Ole Aune Ødegård, Adviser: ole.odegard@nordicenergy.org

You may also consult our Frequently Asked Questions (FAQ) section.