The Nordic Hydrogen Conference 2023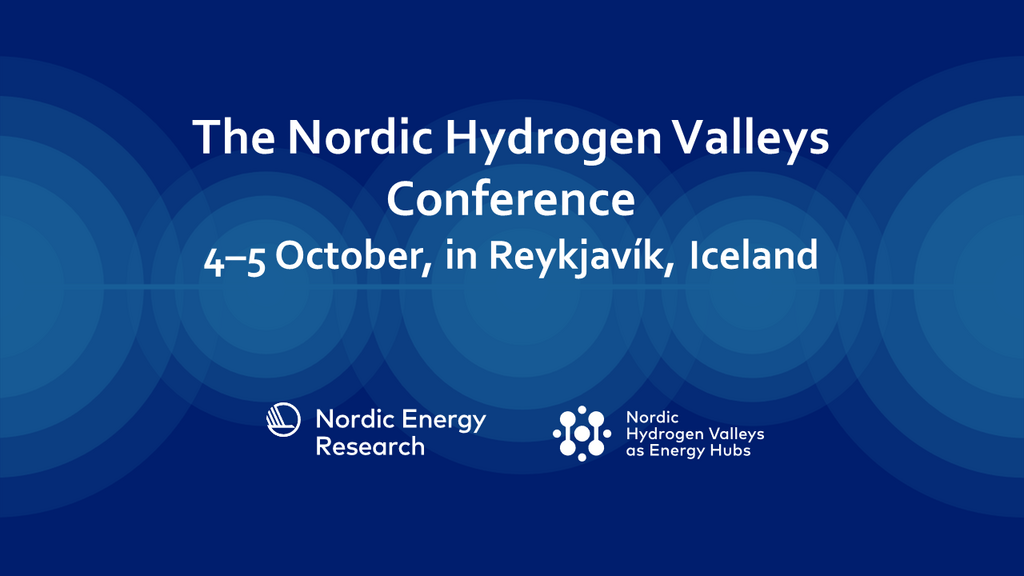 On 4–5 October, Nordic Energy Research is organizing the Nordic Hydrogen Valleys Conference in Reykjavík, Iceland.
The conference will be centred around the five projects supported through the call "Nordic hydrogen valleys as energy hubs – by 2030 and 2040", part of the programme Nordic Hydrogen Valleys as Energy Hubs.
Nordic Energy Research invites all researchers, innovators, investors, and policy makers to join us for two days of discussions, workshops, and site visits. Keynote speakers such as
Francesco Reda, Research Manager at VTT, will share experiences and ideas from across the Nordic countries.
Check out the conference programme here
Follow Nordic Hydrogen Valleys as Energy Hubs on LinkedIn here