Energy Systems
How does the Nordic energy system look? What changes have they seen? This Category looks at energy consumption, primary energy supply, energy intensity, etc.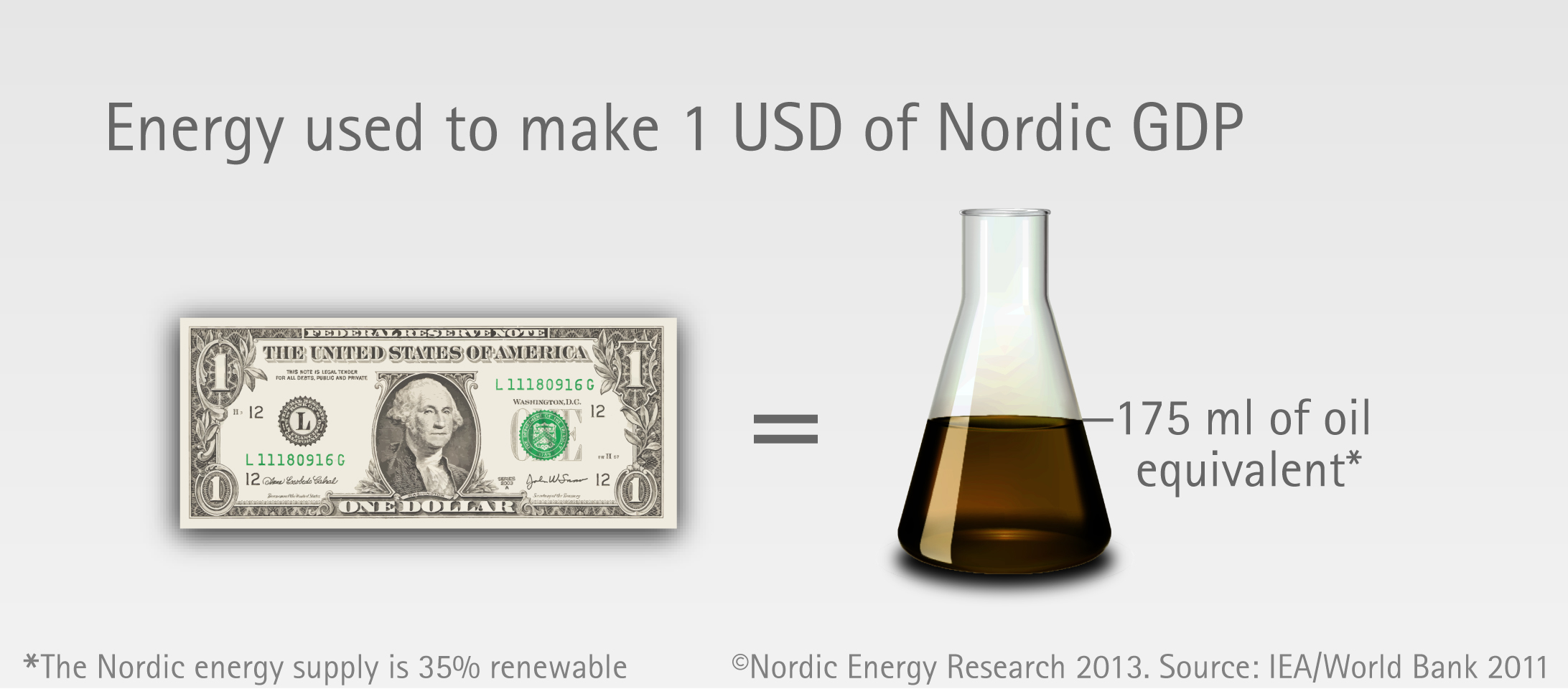 Given an energy intensity of 0,15ktoe/GDP(mUSD) in the Nordic region, it takes 175 ml of oil-equivalent to earn one U.S. dollar of GDP. The 175 ml represents many diverse energy sources, as 35% of the Nordic energy supply is renewable.
Note: Oil-equivalent mass converted to volume as Brent Crude (835kg/m³).