Energy Systems
How does the Nordic energy system look? What changes have they seen? This Category looks at energy consumption, primary energy supply, energy intensity, etc.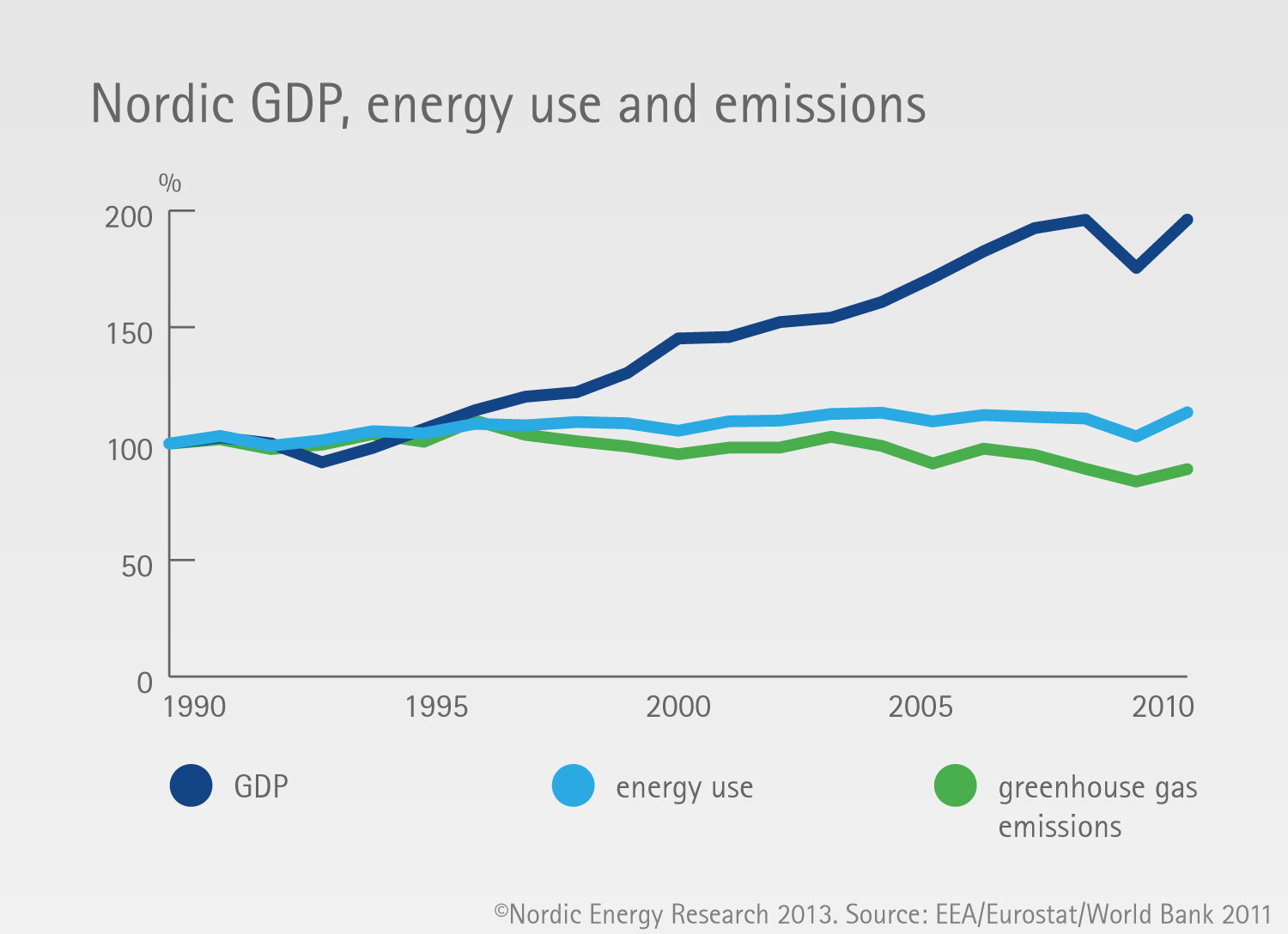 The Nordic region has successfully decoupled growth in GDP from greenhouse gas emissions in the last decade. Decoupling economic growth from environmental damage has been widely advocated as a key step towards sustainability. This can also be described as a reduction in the energy intensity of the Nordic economies, a measure of the energy used to create one unit of GDP.
It is important however, to consider the effect of 'carbon leakage' – where carbon-intensive industry moves outside the region. This is prevalent in much of western Europe, with growth in low-carbon sectors such as services, corresponding is growth in imports of carbon-intensive goods from Asia.
The region has also seen a gradual decoupling of energy use from greenhouse gas emissions, due to a decarbonisation of energy production and efficiency improvements.
Note: calculations are made using 1990 as the base year.
Data sources: EEA, Eurostat & World Bank