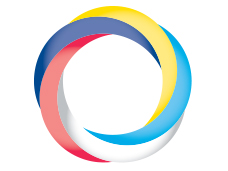 The Nordic Energy Way Arena
Take part in the high-level Nordic Energy Way Arena on the 12th and 13th of June 2013 in Copenhagen. Participants from research, business and policy are invited to take part and…
Take part in the high-level Nordic Energy Way Arena on the 12th and 13th of June 2013 in Copenhagen.
Participants from research, business and policy are invited to take part and Nordic institutions such as SAS, Mærsk Oil and Gas, Statnett, Tekes and Transnova have already signed up to develop a joint Nordic direction for R&D priorities that can make the region carbon neutral by 2050.
The results of the Arena will be documented and conveyed to decision makers across the region, with the aim of the Nordic region to benefit from the vast R&D resources that exist nationally but have not yet been addressed in Nordic unison – until now.
PRACTICALITIES
Time: June 12th at 10.00-June 13th at 16.00
Place: Schæffergården, Jægersborg Allé 166, 2820 Gentofte (a roughly 30-minute taxi ride from Copenhagen Airport)
Cost: Attendance is free of charge. For more information on travel and lodging please contact project manager Ina Jakobsen.
Signing up: Please contact Project Manager Ina Jakobsen