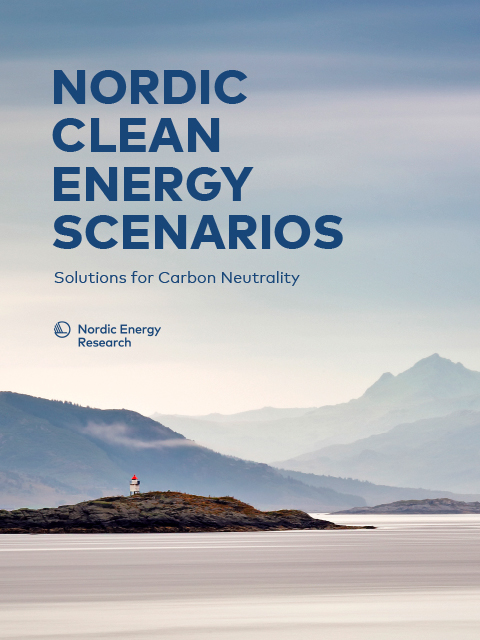 Nordic Clean Energy Scenarios – Solutions for carbon neutrality
Through scenario modelling, Nordic Clean Energy Scenarios aims to identify and prioritise necessary actions until 2030 to achieve carbon neutrality in the Nordics. Different technological and societal pathways that illustrate how political choices can shape the future of the Nordic energy system are an integral part of Nordic Clean Energy Scenarios.
Regardless of solution pursued short-term efforts and investments in the areas described in the report will provide significant benefits. Stronger grids, increased flexibility, wind and solar electricity, electrification of transport and CCS technologies are vital to all Nordic Clean Energy Scenarios. Existing solutions, like bioenergy and district heating, continue to be important, and innovative market developments can unlock the potential of both emerging and existing technologies. Energy demand reduction through efficiency improvements and behavioural change will make policy targets easier and less costly to reach. The analyses in the Nordic Clean Energy Scenarios also show that the Nordic countries can reach their climate target without utilizing all available options. Some sectors could move faster, allowing the Nordic countries to head for more ambitious targets, should it become necessary.