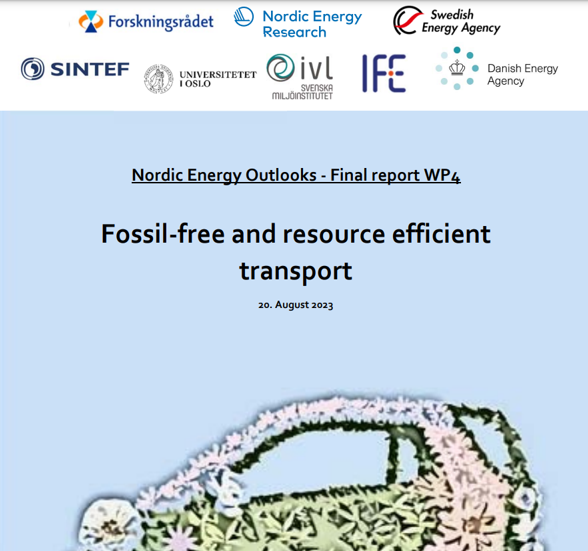 Nordic Energy Outlooks – Final report WP4: Fossil‐free and resource efficient transport
The final report from WP4 addresses how fossil free and resource efficient transport and transport infrastructure can be implemented in energy system analysis.
The research partners of WP4 are IVL Swedish Environmental Research Institute, Institute for Energy Technology, SINTEF Energy, and University of Oslo.
By systematically applying an analytical framework, the report found several variances and convergences among the assumptions of the Climate Status and Outlook 2022 and the recommendations of a workshop on future mobility with the title 'Sustainable transport in the future'.